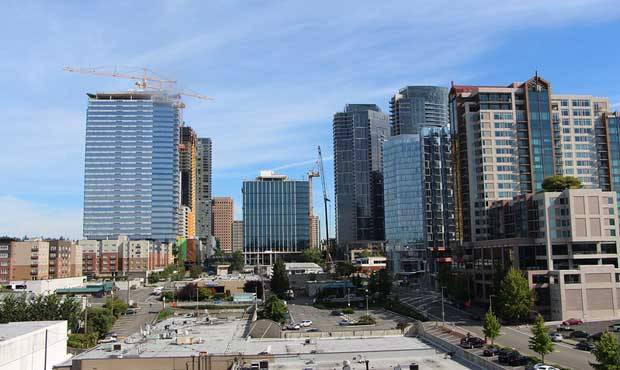 Facebook is continuing to add on to its presence in Bellevue, signing a deal to lease yet another building in the city's 36-acre Spring District development.
The lease will span 325,000 square feet of office space in Block 6 of the Spring District complex, adding on to a 338,000 square-foot lease in Block 16, and 200,000 square feet in Block 24.
Block 16 will finish construction and open up in 2020, while Block 24 is scheduled for 2021. By 2023, Facebook will be completely moved into its Spring District buildings.
Business Insider estimates that in total, the tech giant will have room for 20,000 employees between Bellevue and Seattle. This makes the Seattle area Facebook's second largest headquarters outside of its home base in Menlo Park, California.
According to Geekwire, Facebook has a combined 2.7 million square feet of office space in the Seattle area either planned, being constructed, or already occupied. That includes a pair of newly-constructed buildings in Seattle's South Lake Union neighborhood that opened in May and September respectively.
Facebook employs the third most tech employees of any company in the Seattle area, trailing only Amazon and Microsoft.
With light rail on the way to the Spring District as well, this all represents an infusion of commerce and transit for the Eastside, as it continues developing into major tech hub in the Puget Sound region.
Meanwhile, Amazon still plans to construct Bellevue's largest office tower yet. The 43-story building will be dubbed "Bellevue 600," located on the east half of the Bellevue Corporate Plaza. Amazon purchased the property in April for $650 million. Amazon has roughly seven spaces in Bellevue it either plans to move into or is already occupying.
Posted on November 20, 2019 at 10:18 pm
Karen Prins
Category:
Local Real Estate News
Tagged

325, Bellevue, economy, expansion, facebook, jobs, karen prins, lease, office, real estate, tech, windermere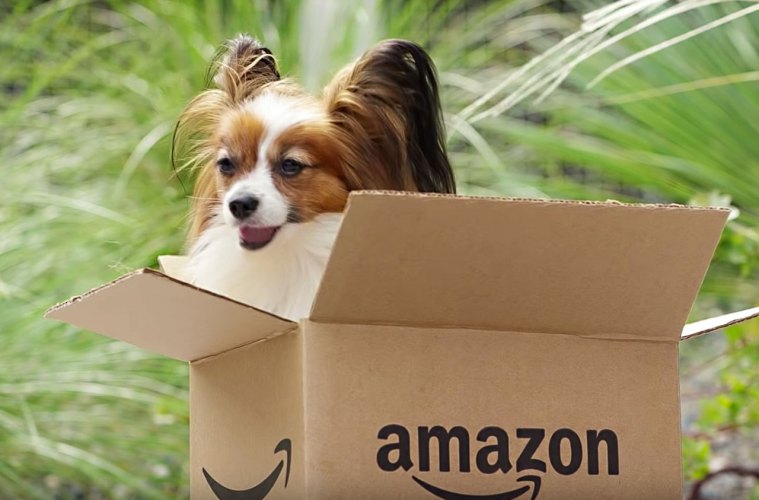 Of all the impacts posed by thousands of new Amazon employees migrating to the Eastside, Bellevue officials perhaps weren't expecting this — this could get ruff.
The Puget Sound Business Journal went through a series of emails among Bellevue city employees, and found that officials are now preparing for thousands of dogs that will likely come with their Amazon employee families. The company's Seattle headquarters allows many employees to bring their dogs to work, numbering up around 6,000 to 7,000 pets.
Amazon has made other accommodations for its four-legged coworkers. The front desk has a steady supply of dog treats. There is a doggy deck on the 17th floor of one of its buildings — it includes a fake fire hydrant. The company also keeps plenty of poop bags on hand, water fountains, and relief areas. Amazon has even opened an off-leash park in the Denny Triangle.
Amazon even knows the most common doggy names at its HQ — Lucy, Bella, and Charlie.
This all means city planners in Bellevue are now looking to the area around the 1 million square feet of office space that Amazon will eventually occupy. Where are all of these dogs going to … go?
Amazon's South Lake Union headquarters has a few parks and dog areas surrounding it. They are equipped with bushes and trash cans. One email from a Bellevue official expresses concern about the urban landscape around SLU, and how that issue may migrate to the Eastside.
"So … with Amazon coming, it is not just the residential buildings that need pet relief areas built into their developments," they write. "Office buildings are becoming just as susceptible to impacts from dogs — if not more."
About 45,000 employees are expected to move into the Bellevue office by 2022; more if the company expands even further in the city.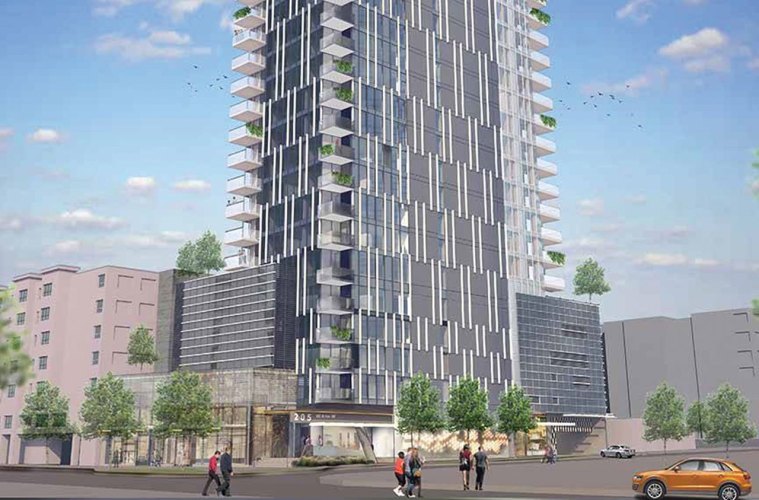 Almost exactly one year ago, Bosa Development paid $11 million for the Sushi Maru site in downtown Bellevue, at 205 105th Ave. N.E. Prior plans filed with the city indicated another condominium tower for the site, which is immediately north of Bosa's One88, which is mostly sold out and nearing completion (occupancy is expected next year).
The second condo tower has now entered design review with the city. It'll have 21 stories, 77 units and 137 underground parking stalls on two levels. As with One88, Amanat Architect of Vancouver, B.C., is designing the project.
A public presentation of the unnamed tower will be held at 7 p.m. Thursday, Aug. 22 at City Hall, 450 110th Ave. N.E. The public comment period ends that same day. The city says that a SEPA determination of non-significance is expected.
The city lists the project at 138,450 square feet, which probably excludes the parking.
Bosa mentions "two active commercial uses" at grade, likely indicting some small retail/commercial bays. The site is on the northwest corner of 105th and Northeast Second Street. It totals 17,945 square feet.
Bosa hopes to start construction next year, and it typically acts as its own general contractor.
Both the new tower and the 21-story, 143-unit One88 will be walkable to Downtown Bellevue Station, where light-service will begin in 2023. Both are also close to Bellevue Square and Lincoln Square. Bosa also has a third site lined up—presumably also for condos—on the Park Row retail complex on the west side of Bellevue Way Northeast, which the developer purchased this February for $36 million.
Bosa's biggest local project remains the 58-story 3rd & Cherry condominium tower on the vacant downtown Seattle block at 601 Fourth Ave. No permits have been issued there, but the project received a favorable recommendation following it fourth design review in June.
This was originally posted on djc.com by BRIAN MILLER.