A steady influx of buyers continued to strain already tight inventory throughout the area in October. Home sales were up, as were prices in much of the region. With our thriving economy and highly desirable quality of life drawing ever more people here, the supply of homes isn't close to meeting demand. Homeowners thinking about putting their property on the market can expect strong buyer interest.
EASTSIDE
As the Eastside continues to rack up "best places" awards, it's no surprise that the area is booming. Development is on the rise, fueled primarily by the tech sector. The appeal of the Eastside has kept home prices here the highest of any segment of King County. The median single-family home price in October was stable as compared to the same time last year, rising 1% to $900,000.
KING COUNTY
King County's 1.74 months of available inventory is far below the national average of four months. Despite the slim selection, demand in October was strong. The number of closed sales was up 5% and the number of pending sales (offers accepted but not yet closed) was up 11%. The median price of a single-family home was down 2% over a year ago to $660,000. However, some areas around the more reasonably-priced south end of the county saw double-digit price increases.
SEATTLE
Seattle home prices took their largest year-over-year jump in 12 months. The median price of a single-family home sold in October was up 3% from a year ago to $775,000, a $25,000 increase from September of this year.  Seattle was recently named the third fastest-growing city in America.  Real estate investment is surging. A growing population and booming economy continue to keep demand for housing –and home prices—strong.
SNOHOMISH COUNTY
Both the number of home sales and home prices were on the rise in Snohomish County in October. Overall homes sales increased 7%, and the median price of a single-family home rose 5% over a year ago to $495,000.  Supply remains very low, with just six weeks of available inventory.
VIEW FULL SNOHOMISH COUNTY REPORT
---
This post originally appeared on GetTheWReport.com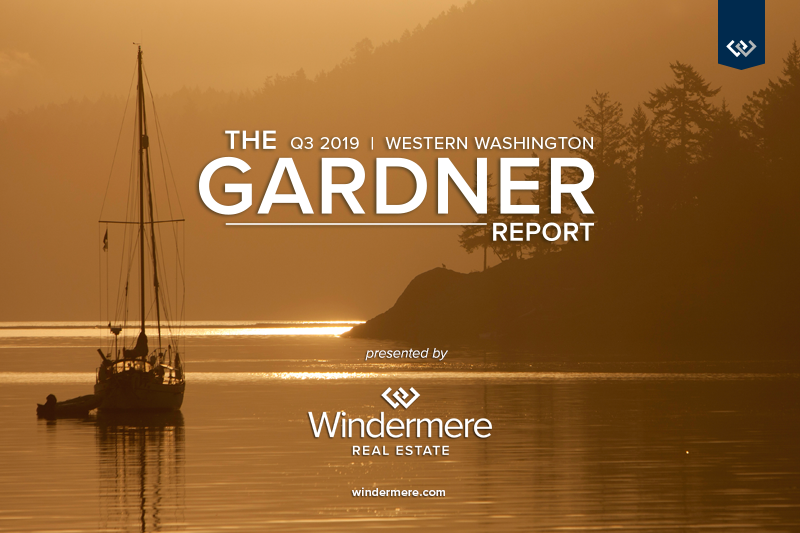 The following analysis of the Western Washington real estate market is provided by Windermere Real Estate Chief Economist, Matthew Gardner. We hope that this information may assist you with making better-informed real estate decisions. For further information about the housing market in your area, please don't hesitate to contact me!
ECONOMIC OVERVIEW
Washington State employment has softened slightly to an annual growth rate of 2%, which is still a respectable number compared to other West Coast states and the country as a whole. In all, I expect that Washington will continue to add jobs at a reasonable rate though it is clear that businesses are starting to feel the effects of the trade war with China and this is impacting hiring practices. The state unemployment rate was 4.6%, marginally higher than the 4.4% level of a year ago. My most recent economic forecast suggests that statewide job growth in 2019 will rise by 2.2%, with a total of 88,400 new jobs created.
HOME SALES
There were 22,685 home sales during the third quarter of 2019, representing a slight increase of 0.8% from the same period in 2018 and essentially at the same level as in the second quarter.
Listing activity — which rose substantially from the middle of last year — appears to have settled down. This is likely to slow sales as there is less choice in the market.
Compared to the third quarter of 2018, sales rose in five counties, remained static in one, and dropped in nine. The greatest growth was in Skagit and Clallam counties. Jefferson, Kitsap, and Cowlitz counties experienced significant declines.
The average number of homes for sale rose 11% between the second and third quarters. However, inventory is 14% lower than in the same quarter of 2018. In fact, no county contained in this report had more homes for sale in the third quarter than a year ago.
HOME PRICES
Home price growth in Western Washington notched a little higher in the third quarter, with average prices 4.2% higher than a year ago. The average sales price in Western Washington was $523,016. It is worth noting, though, that prices were down 3.3% compared to the second quarter of this year.
Home prices were higher in every county except Island, though the decline there was very small.
When compared to the same period a year ago, price growth was strongest in Grays Harbor County, where home prices were up 22%. San Juan, Jefferson, and Cowlitz counties also saw double-digit price increases.
Affordability issues are driving buyers further out which is resulting in above-average price growth in outlying markets. I expect home prices to continue appreciating as we move through 2020, but the pace of growth will continue to slow.
DAYS ON MARKET
The average number of days it took to sell a home dropped one day when compared to the third quarter of 2018.
Thurston County was the tightest market in Western Washington, with homes taking an average of only 20 days to sell. There were six counties where the length of time it took to sell a home dropped compared to the same period a year ago. Market time rose in six counties, while two counties were unchanged.
Across the entire region, it took an average of 38 days to sell a home in the third quarter. This was down 3 days compared to the second quarter of this year.
Market time remains below the long-term average across the region and this trend is likely to continue until more inventory comes to market, which I do not expect will happen until next spring.
CONCLUSIONS
This speedometer reflects the state of the region's real estate market using housing inventory, price gains, home sales, interest rates, and larger economic factors. I am leaving the needle in the same position as the first and second quarters, as demand appears to still be strong.
The market continues to benefit from low mortgage rates. The average 30-year fixed rates is currently around 3.6% and is unlikely to rise significantly anytime soon. Even as borrowing costs remain very competitive, it's clear buyers are not necessarily jumping at any home that comes on the market. Although it's still a sellers' market, buyers have become increasingly price-conscious which is reflected in slowing home price growth.
As Chief Economist for Windermere Real Estate, Matthew Gardner is responsible for analyzing and interpreting economic data and its impact on the real estate market on both a local and national level. Matthew has over 30 years of professional experience both in the U.S. and U.K.
In addition to his day-to-day responsibilities, Matthew sits on the Washington State Governors Council of Economic Advisors; chairs the Board of Trustees at the Washington Center for Real Estate Research at the University of Washington; and is an Advisory Board Member at the Runstad Center for Real Estate Studies at the University of Washington where he also lectures in real estate economics.
This post originally appeared on the Windermere.com Blog.
Posted on October 28, 2019 at 7:30 am
Karen Prins
|
Category:

Buying a Home, Real Estate Investing, Selling a Home, The Gardner Report
|
Tagged

2019, economics, economy, fall, Gardner Report, housing market, karen prins, market, Matthew Gardner, q3, quarter 3, real estate, stats, third quarter, western washington, windermere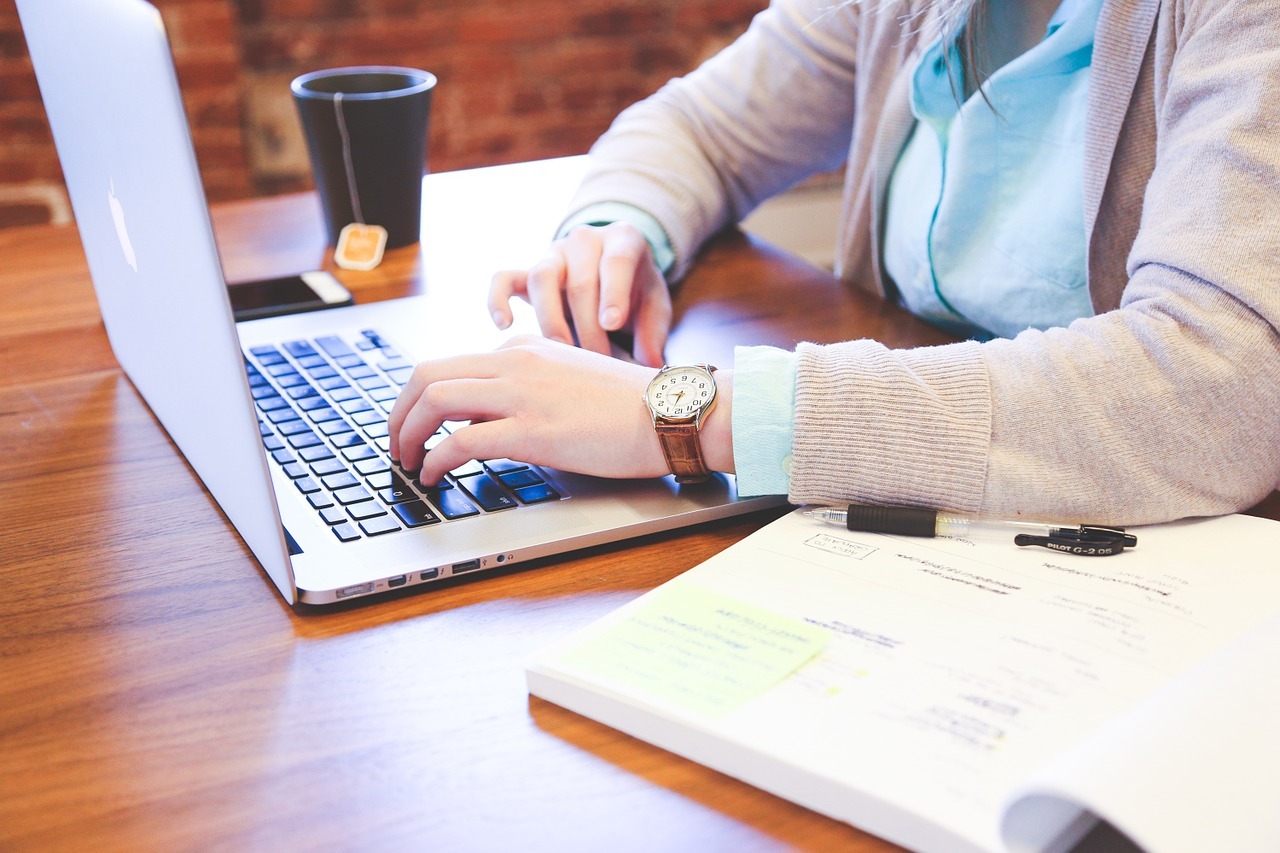 When I was growing up, my family must have moved a dozen times. After the first few moves, we had it down to a science: timed out, scheduled, down to the last box. Despite our best efforts, plans would change, move-out and move-in days would shift, and the experience would stress the entire family out. Despite the stress, we always managed to settle in our new home and sell our old one before the start of school.
With a lot of planning and scheduling, you can minimize the stress of selling your house and moving. Here are some tips:
Plan Ahead
Know when you want to be moved out and into your new home and have a backup plan in case it falls through. Before you sell your home, familiarize yourself with local and state laws about selling a home so you're not caught by surprise if you forget something important.
Lists and schedules are going to be your new best friend through the process. Have a timetable for when you want to sell your house when you have appraisers, realtors, movers, etc. over. Also, keep one for when your things need to be packed and when you need to be moved into the new place. I suggest keeping it on an Excel sheet so you can easily update it as the timeline changes (and it will – stuff happens).
Use Resources
First time selling a house? Check out some great resources on what you need to know. US News has excellent, step-by-step guides on what you need to know to sell. Appraisers and realtors can also be good resources, and since you'll be working with them through the process, be sure to ask them questions or have them point you to resources.
Appraisal
Have your house appraised before you sell so you know your budget for your new home. This will help you look for an affordable home that meets your family's needs. It will also help you maximize the amount you can receive for your old home. You can also learn useful information from an appraisal, such as which repairs need to be made, if any.
Repairs
Does your house need repairs before you move? If so, figure out whether you'll be covering them, or whether your buyers will (this will be a part of price negotiations, so factor it in with your home budget). Will you need to make repairs in your new house, or will that be covered? Either way, make sure you know which repairs need to be made – and either be upfront with buyers about them or make them before you sell.
Prepare to Move
If you're moving to a new town or a new state, you need to prepare more than just a new home. Research doctors and dentists, places to eat, and what to do for fun. If you have school-aged children, look at the local school district or private school options – not only to learn how to enroll your kids, but also to get a feel for the school culture, see what extracurricular activities your kids can do, what standards/learning methods your kids' new school will implement, etc.
Packing
Think: how soon are you moving, what will you need to use before you move, what can get boxed and what needs to stay out?  The sooner you're moving out, the sooner you need to pack, but if you have time, just take a day per weekend to organize a room, pack what you want to take and arrange to donate what you want to get rid of.
Downsizing
Moves are a great time to purge old, unwanted and unused stuff from your home. Sometimes, it's necessary if you're moving into a smaller space. Either way, as you pack each room, think about whether you use what you're packing to take with you. If you do, pack it to go. If not, put it in a separate box to go to your local donations place. You can also call some organizations to have your unwanted things picked up, no hassle.
If You Have Kids
Moving with kids can be extra stressful. Be sure to include them in the process. This is a wonderful opportunity to teach younger children about moving and prepare them for the changes it brings. Older children can help out with responsibilities, like packing their room or researching their new town.
Your New Place
Moving into a new place takes some planning as well. Once you've bought your new home or condo, design at least a basic outline for where your stuff will be set up. Make necessary repairs and decorate (painting, for example) before you unpack. Ideally, you should have some time to do these things before, but if you don't, don't be in a hurry to unpack everything – it can be a hassle to paint if you have all your furniture and bookshelves up!
Staying In Touch and Making New Friends
Finally, moving can mean good-byes with family and/or friends. Social media is a great way to keep in touch with people after you've moved, but distance can still weaken these old relationships. Make some time to call or message your old friends to keep in touch. Pair that work with a concerted effort to meet new people. See what hobbies or groups are in your new area and start there. It doesn't seem like a lot, but it can make your new house a home and make your new town a community you can enjoy.
This post appeared on the Windermere.com Blog
Patrick Bailey is a professional writer mainly in the fields of mental health, addiction, and living in recovery. Patrick is currently a writer for Mountain Springs Recovery as well as on his own blog.
Posted on October 17, 2019 at 7:00 am
Karen Prins
|
Category:

Buying a Home, For Your Home, Selling a Home
|
Tagged

Bellevue, bellevue real estate, buying a home, eastside, home buying, home selling, moving, planning, real estate, real estate agent, relocating, seattle, seattle real estate, selling, selling a home, sold
The United States housing market is experiencing a significant reduction in foreign buyers. Windermere Chief Economist, Matthew Gardner, cites several factors that could be contributing to this trend and offers his opinions as to what to expect in this recent Market Update.
This post originally appeared on the Windermere.com Blog
Posted on September 17, 2019 at 8:50 pm
Karen Prins
|
Category:

Buying a Home, Local Market Update, Real Estate Investing, Windermere
|
Tagged

buyers, economy, foreign, foreign buyers, housing market, karen prins, Matthew Gardner, real estate, slow down
The real estate market continued to moderate in July. Inventory rose and home values softened, providing buyers with increased selection and more favorable pricing. With strong job growth and interest rates holding at below 4 percent, brokers expect the market to remain solid through fall.
EASTSIDE
The market remains strong on the Eastside. The current tech boom continues to fuel demand, buoyed by Google's recent plans to build out another office in Kirkland. An increase in inventory gives buyers more time to find the right home for their budget. The median price of a single-family home on the Eastside was $925,000 in July, down 2 percent from the same time last year.
KING COUNTY
Home prices in King County continued to ease. Buyers took advantage of lower prices and new inventory to boost home sales in July. The median price of a single-family home was $680,000, a 3 percent decline from the same time last year. More moderately-priced areas in the south end of the county saw continued price growth.
VIEW FULL KING COUNTY REPORT
SEATTLE
It's no surprise that Seattle is the top city in the country where millennials are moving. Apple plans to add 2,000 jobs in Seattle. The first of 4,500 Expedia employees will start moving into Interbay soon. While demand here is expected to stay strong, prices continue to cool. The median price of a single-family home was $755,000, down 6 percent from a year ago and a decrease of 3 percent from June. Southeast Seattle, which generally has more affordable homes, saw the median home price rise 9 percent over the same time last year.
SNOHOMISH COUNTY
Inventory remains very tight in Snohomish County. The number of listings on the market were up 6 percent over last year, and the county has only six weeks of available supply – far short of the four to six months that is considered balanced. The median price of a single-family home in July was $502,000 – up slightly from the median of $495,000 a year ago.
VIEW FULL SNOHOMISH COUNTY REPORT
---
This post originally appeared on GetTheWReport.com
Posted on August 19, 2019 at 7:30 am
Karen Prins
|
Category:

Buying a Home, Local Market Update, Selling a Home
|
Tagged

august 2019, economy, housing market, karen prins, local market update, real estate, stats, windermere
The market in our region appears to be moderating. Inventory is up, prices are relatively stable and homes are taking a bit longer to sell. However, with less than two months of available inventory, supply is still far short of demand. Steady buyer activity, low interest rates and a thriving economy are making for a strong summer in the housing market.
Eastside
The median price of a single-family home on the Eastside was $950,000 in June, down 3% from the same time last year and up $21,000 from May. Many buyers are looking to take advantage of the Eastside jobs boom with Amazon announcing plans to build a 43-story tower in Bellevue and Google expecting to reach 1 million square feet of office space in Kirkland.
King County
There was good news for buyers in June as a growing supply of homes helped boost inventory close to 2012 listing levels. The median price of a single-family home in King County was $695,000. That figure is a 3% drop from a year ago and virtually unchanged from May. 33% of homes sold above list price; another sign prices are moderating when compared to 52% of homes sold over list price this time last year.
Seattle
Home inventory in Seattle inched slightly higher in June. However, with less than two months of supply, the city is still a solid seller's market. Apple's plan to turn Seattle into a key engineering hub can only add to demand. The median price of a single-family home in Seattle was $781,000, down 4% from a year ago and nearly unchanged from May.
Snohomish County
After hovering around $500,000 since March, home prices in Snohomish County crept up in June. The median price of a single-family home was $515,500, as compared to $511,500 last June. Snohomish County continues to attract buyers priced out of the King County market, putting an additional strain on supply which stands a just 1.5 months of inventory.
This post originally appeared on the GetTheWreport.com.
Posted on July 17, 2019 at 10:22 pm
Karen Prins
|
Category:

Buying a Home, Local Market Update, Real Estate Investing, Selling a Home, Windermere
|
Tagged

buying, economy, home, Housing, housing market, july 2019, karen prins, local market update, real estate, selling, stats, windermere
Windermere Real Estate has officially launched a new branding campaign on the heels of the company's brand refresh that was completed in 2018. The "All in, for you" campaign is the next step in bringing the refreshed Windermere brand to life by amplifying the company's unique "why".
Told, in part, through stories generated by actual Windermere agents, the "All in, for you" campaign sets out to illustrate Windermere's unique culture, and what has drawn both agents and clients to it for nearly 50 years.
"We're lucky to have a brand with such a rich legacy, but we have to continue to innovate and press forward," said Windermere president, OB Jacobi. "The brand refresh that we did last year was part one of Windermere's brand story; part two is about bringing our stories to life and showing our clients how we're 'all in', for them."
Development of the "All in, for you" campaign was led by Windermere Vice President of Marketing, Julie Dey, and Portland, OR-based global design firm, Ziba Design, whose clients include companies, such as FedEx, P&G, Adidas, REI, and Intel. Ziba started the year-long process by conducting interviews and holding focus groups with Windermere agents, franchise owners, and staff. They also interviewed past buyers and sellers to better understand the experience of working with a Windermere agent.
"We needed to speak directly with consumers to understand what people want, where real estate is headed, and the differentiated value that Windermere agents provide," said Rob Wees, Creative Director at Ziba, adding, "Real estate is an infrequent, emotional, and complicated process. And every experience is so different."
"In an era of technology and convenience, we wanted to show the public the real value of working with a Windermere agent—one that shows how compassion, expertise, advocacy and an over-commitment to service can help people through an incredibly important moment in their lives," said Wees.
Components of the "All in, for you" campaign include TV, print, digital marketing, out-of-home advertising, and partnerships with key media companies to create unique content opportunities. To kick-off the campaign, TV ads will begin running March 21 in the Seattle market.
"While some real estate companies are telling what is essentially a technology story about ones and zeroes, our story is more about connecting humans with their dreams. And it's a story we can't wait to tell," said Dey.
What a year it has been for both the U.S. economy and the national housing market. After several years of above-average economic and home price growth, 2018 marked the start of a slowdown in the residential real estate market. As the year comes to a close, it's time for me to dust off my crystal ball to see what we can expect in 2019.
The U.S. Economy
Despite the turbulence that the ongoing trade wars with China are causing, I still expect the U.S. economy to have one more year of relatively solid growth before we likely enter a recession in 2020. Yes, it's the dreaded "R" word, but before you panic, there are some things to bear in mind.
Firstly, any cyclical downturn will not be driven by housing.  Although it is almost impossible to predict exactly what will be the "straw that breaks the camel's back", I believe it will likely be caused by one of the following three things: an ongoing trade war, the Federal Reserve raising interest rates too quickly, or excessive corporate debt levels. That said, we still have another year of solid growth ahead of us, so I think it's more important to focus on 2019 for now.
The U.S. Housing Market
Existing Home Sales
This paper is being written well before the year-end numbers come out, but I expect 2018 home sales will be about 3.5% lower than the prior year. Sales started to slow last spring as we breached affordability limits and more homes came on the market.  In 2019, I anticipate that home sales will rebound modestly and rise by 1.9% to a little over 5.4 million units.
Existing Home Prices
We will likely end 2018 with a median home price of about $260,000 – up 5.4% from 2017.  In 2019 I expect prices to continue rising, but at a slower rate as we move toward a more balanced housing market. I'm forecasting the median home price to increase by 4.4% as rising mortgage rates continue to act as a headwind to home price growth.
New Home Sales
In a somewhat similar manner to existing home sales, new home sales started to slow in the spring of 2018, but the overall trend has been positive since 2011. I expect that to continue in 2019 with sales increasing by 6.9% to 695,000 units – the highest level seen since 2007.
That being said, the level of new construction remains well below the long-term average. Builders continue to struggle with land, labor, and material costs, and this is an issue that is not likely to be solved in 2019. Furthermore, these constraints are forcing developers to primarily build higher-priced homes, which does little to meet the substantial demand by first-time buyers.
Mortgage Rates
In last year's forecast I suggested that 5% interest rates would be a 2019 story, not a 2018 story. This prediction has proven accurate with the average 30-year conforming rates measured at 4.87% in November, and highly unlikely to breach the 5% barrier before the end of the year.
In 2019, I expect interest rates to continue trending higher, but we may see periods of modest contraction or leveling.  We will likely end the year with the 30-year fixed rate at around 5.7%, which means that 6% interest rates are more apt to be a 2020 story.
I also believe that non-conforming (or jumbo) rates will remain remarkably competitive. Banks appear to be comfortable with the risk and ultimately, the return, that this product offers, so expect jumbo loan yields to track conforming loans quite closely.
Conclusions
There are still voices out there that seem to suggest the housing market is headed for calamity and that another housing bubble is forming, or in some cases, is already deflating.  In all the data that I review, I just don't see this happening. Credit quality for new mortgage holders remains very high and the median down payment (as a percentage of home price) is at its highest level since 2004.
That is not to say that there aren't several markets around the country that are overpriced, but just because a market is overvalued, does not mean that a bubble is in place. It simply means that forward price growth in these markets will be lower to allow income levels to rise sufficiently.
Finally, if there is a big story for 2019, I believe it will be the ongoing resurgence of first-time buyers. While these buyers face challenges regarding student debt and the ability to save for a down payment, they are definitely on the comeback and likely to purchase more homes next year than any other buyer demographic.
Originally published on Inman News and the Windermere.com Blog.
Matthew Gardner is the Chief Economist for Windermere Real Estate, specializing in residential market analysis, commercial/industrial market analysis, financial analysis, and land use and regional economics. He is the former Principal of Gardner Economics, and has more than 30 years of professional experience both in the U.S. and U.K.

Home price increases in the Puget Sound area have started to moderate. While down from the unsustainable highs of this spring, prices continue to be up compared to a year ago. So, where are home prices headed next?
The Home Price Expectation Survey checks in with over 100 national real estate experts every quarter, including Windermere Chief Economist Matthew Gardner. Here's where they think prices will go:
Gardner predicts our local market will fare better than the nation overall.
"As I look to 2019, I believe home prices in King County will increase 7.8% over the current year."
– Windermere Chief Economist Matthew Gardner
"The local economy will continue to grow and that will drive demand for ownership housing," according to Gardner. "Supply will slow during the holiday season before we see a new influx of listings in the spring. With more supply, I believe that home price growth will continue to slow, but values will still increase."
Whether you're thinking of buying or selling I can provide you with market data that will help you make the best decision for your circumstances.
For many people, a home inspection is a hurdle that has to be overcome during the process of buying or selling a home. But, in fact, it can be a useful tool for buyers, sellers or anyone who plans to get the greatest possible value from their home.
Find out if the house you are selling has "issues"
When you're selling a house, a pre-sale inspection can be particularly useful. By uncovering any potential problems your house may have, an inspection can give you an opportunity to address them before your first prospective buyer arrives.
In any market, a pre-sale inspection can give your home a competitive edge. Potential buyers are likely to find the kind of detailed information an inspection provides reassuring—and are encouraged to give your home a closer look.
Get to know a house before you buy it
A home is a major investment and, for many people, the greatest financial asset they have. With so much at stake, it makes sense to do what you can to protect your financial interest. Getting an inspection is a smart, simple way to do just that.
When you make a written offer on a home, insist that the offer provide that your contract is contingent on a home inspection conducted by a qualified inspector. You'll have to pay for the inspection yourself, but an investment of a few hundred dollars could save you thousands of dollars and years of headaches. If you're satisfied with the results of the inspection and are assured that the home you're purchasing is in good shape, you can proceed with your transaction, confident that you are making a smart purchase.
When does a home inspection make sense?
In addition to routine maintenance and pre-sale inspections, there are a number of circumstances in which a home inspection could greatly benefit a homeowner. If you are not sure, here are a few simple questions to ask yourself:
· Was your home inspected when you bought it? If not, an inspection would be beneficial even if your home was a new construction at sale.
· Are you an older homeowner who plans to stay in your home? If so, it makes sense to hire a professional who can inspect difficult-to-reach areas and point out maintenance of safety issues.
· Do you have a baby on the way or small children? An inspection can alert you to any potential safety issues that could possibly affect a growing family, such as mold, lead or structural problems. If mold or lead is present, be sure to rely on technicians or labs with specialized training in dealing with these conditions.
· Are you buying a home that's under construction? You may want to hire an inspector early on and schedule phased inspections to protect your interest and ensure that the quality of construction meets your expectations.
What doesn't your home inspection cover?
For a variety of reasons, some homes will require special inspections that are not covered by a typical home inspection. A specialty inspection might include such items as your home's sewer scope, septic system, geotechnical conditions (for homes perched on steep slopes or where there are concerns regarding soil stability) or underground oil storage tank. If you have any questions about whether or not your home needs a specialty inspection, talk to your real estate agent.
Hire a professional
If you decide to hire a home inspector, be sure they're licensed in your state. They should be able to provide you with their license number, which you can use to verify their status with the appropriate government agency. It's also helpful to ask for recommendations from friends and family members. Even among licensed and qualified home inspectors, there can be a difference in knowledge, performance and communication skills, so learn what you can before you hire a home inspector to ensure that you get the detailed inspection that you want.
What to ask your home inspector
Ask the right questions to make sure you are hiring the right professional for the job.
What does your inspection cover?
Insist that you get this information in writing. Then make sure that it's in compliance with state requirements and includes the items you want to be inspected.
How long have you been in the business?
Ask for referrals, especially with newer inspectors.
Are you experienced in residential inspections?
Residential inspection in a unique discipline with specific challenges, so it's important to make sure the inspector is experienced in this area.
Do you make repairs or make improvements based on inspection?
Some states and/or professional associations allow the inspector to perform repair work on problems uncovered in an inspection. If you're considering engaging your inspector to do repairs, be sure to get referrals.
How long will the inspection take?
A typical single-family dwelling takes two to three hours.
How much will it cost?
Costs can vary depending upon a variety of things, such as the square footage, age, and foundation of the house.
What type of report will you provide and when will I get it?
Ask to see samples to make sure you understand his or her reporting style. Also, make sure the timeline works for you.
Can I be there for the inspection?
This could be a valuable learning opportunity. If your inspector refuses, this should raise a red flag.
Are you a member of a professional home inspector association? What other credentials do you hold?
Ask to see their membership ID; it provides some assurance.
Do you keep your skills up to date through continuing education?
An inspector's interest in continuing education shows a genuine commitment to performing at the highest level. It's especially important in older homes or homes with unique elements.
This post originally appeared on the Windermere.com blog.