Social Links Widget
Click here to edit the Social Media Links settings. This text will not be visible on the front end.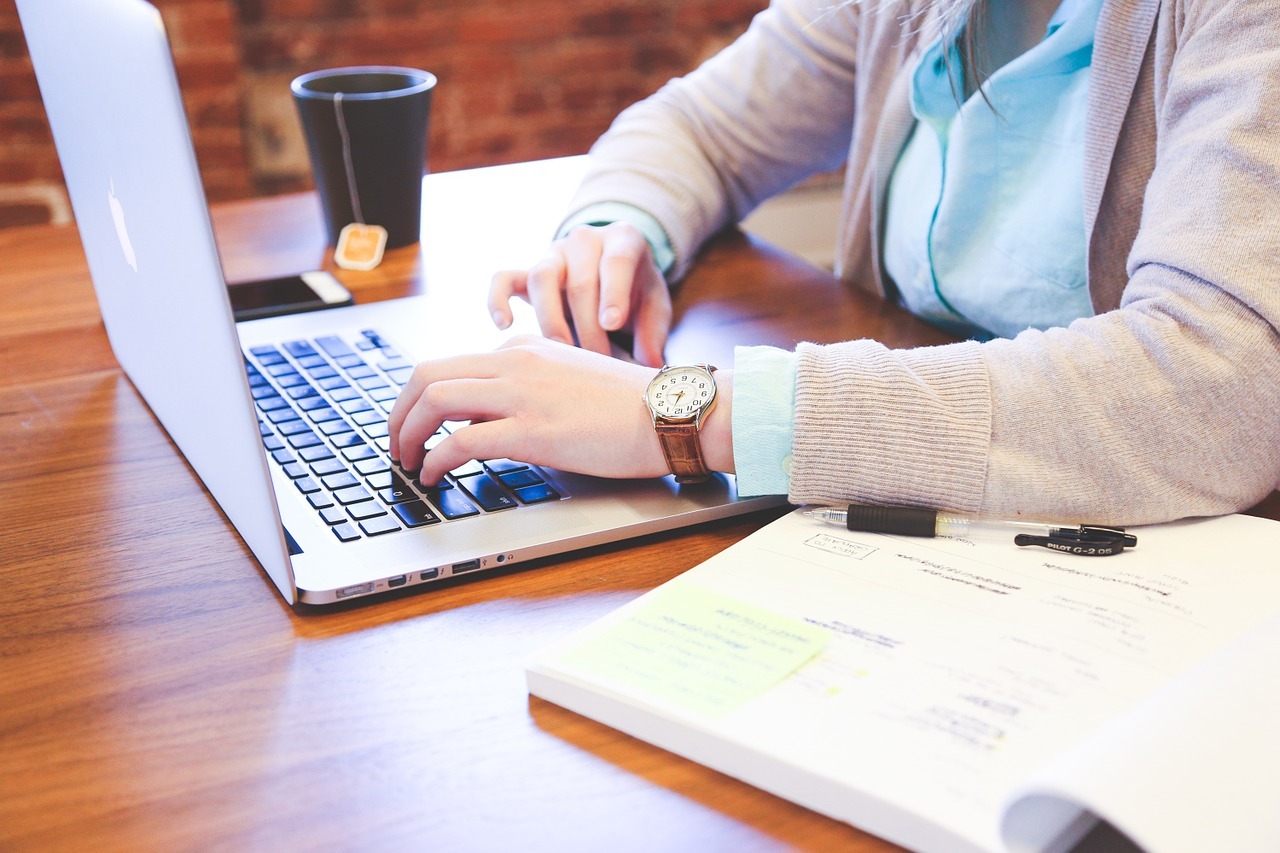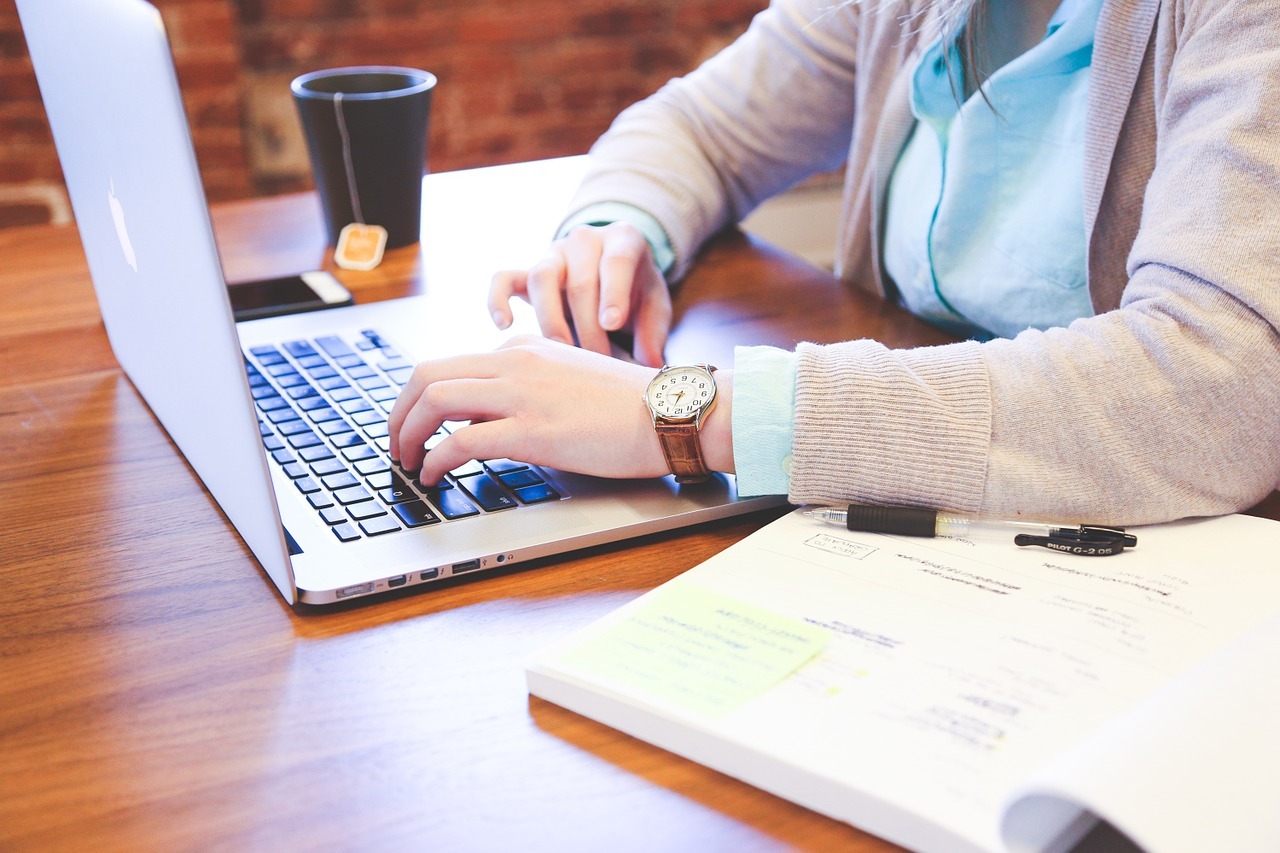 When I was growing up, my family must have moved a dozen times. After the first few moves, we had it down to a science: timed out, scheduled, down to the last box. Despite our best efforts, plans would change, move-out and move-in days would shift, and the experience would stress the entire family out. Despite the stress, we always managed to settle in our new home and sell our old one before the start of school.
With a lot of planning and scheduling, you can minimize the stress of selling your house and moving. Here are some tips:
Plan Ahead
Know when you want to be moved out and into your new home and have a backup plan in case it falls through. Before you sell your home, familiarize yourself with local and state laws about selling a home so you're not caught by surprise if you forget something important.
Lists and schedules are going to be your new best friend through the process. Have a timetable for when you want to sell your house when you have appraisers, realtors, movers, etc. over. Also, keep one for when your things need to be packed and when you need to be moved into the new place. I suggest keeping it on an Excel sheet so you can easily update it as the timeline changes (and it will – stuff happens).
Use Resources
First time selling a house? Check out some great resources on what you need to know. US News has excellent, step-by-step guides on what you need to know to sell. Appraisers and realtors can also be good resources, and since you'll be working with them through the process, be sure to ask them questions or have them point you to resources.
Appraisal
Have your house appraised before you sell so you know your budget for your new home. This will help you look for an affordable home that meets your family's needs. It will also help you maximize the amount you can receive for your old home. You can also learn useful information from an appraisal, such as which repairs need to be made, if any.
Repairs
Does your house need repairs before you move? If so, figure out whether you'll be covering them, or whether your buyers will (this will be a part of price negotiations, so factor it in with your home budget). Will you need to make repairs in your new house, or will that be covered? Either way, make sure you know which repairs need to be made – and either be upfront with buyers about them or make them before you sell.
Prepare to Move
If you're moving to a new town or a new state, you need to prepare more than just a new home. Research doctors and dentists, places to eat, and what to do for fun. If you have school-aged children, look at the local school district or private school options – not only to learn how to enroll your kids, but also to get a feel for the school culture, see what extracurricular activities your kids can do, what standards/learning methods your kids' new school will implement, etc.
Packing
Think: how soon are you moving, what will you need to use before you move, what can get boxed and what needs to stay out?  The sooner you're moving out, the sooner you need to pack, but if you have time, just take a day per weekend to organize a room, pack what you want to take and arrange to donate what you want to get rid of.
Downsizing
Moves are a great time to purge old, unwanted and unused stuff from your home. Sometimes, it's necessary if you're moving into a smaller space. Either way, as you pack each room, think about whether you use what you're packing to take with you. If you do, pack it to go. If not, put it in a separate box to go to your local donations place. You can also call some organizations to have your unwanted things picked up, no hassle.
If You Have Kids
Moving with kids can be extra stressful. Be sure to include them in the process. This is a wonderful opportunity to teach younger children about moving and prepare them for the changes it brings. Older children can help out with responsibilities, like packing their room or researching their new town.
Your New Place
Moving into a new place takes some planning as well. Once you've bought your new home or condo, design at least a basic outline for where your stuff will be set up. Make necessary repairs and decorate (painting, for example) before you unpack. Ideally, you should have some time to do these things before, but if you don't, don't be in a hurry to unpack everything – it can be a hassle to paint if you have all your furniture and bookshelves up!
Staying In Touch and Making New Friends
Finally, moving can mean good-byes with family and/or friends. Social media is a great way to keep in touch with people after you've moved, but distance can still weaken these old relationships. Make some time to call or message your old friends to keep in touch. Pair that work with a concerted effort to meet new people. See what hobbies or groups are in your new area and start there. It doesn't seem like a lot, but it can make your new house a home and make your new town a community you can enjoy.
This post appeared on the Windermere.com Blog
Patrick Bailey is a professional writer mainly in the fields of mental health, addiction, and living in recovery. Patrick is currently a writer for Mountain Springs Recovery as well as on his own blog.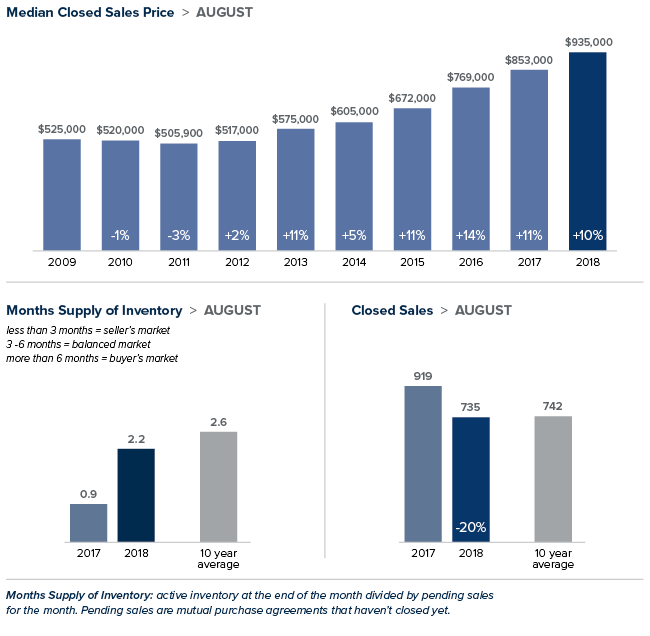 The number of homes for sale in August increased dramatically over the same time a year ago. This is the result of a moderate increase in new listings and a much slower pace of sales. Homes are staying on the market longer, giving buyers more choices and more time to make an informed decision. While home prices are up compared to a year ago, the rate of increase was in the single digits rather than the double-digit surges of past months. It's still a seller's market, but sellers need to have realistic expectations about pricing their homes as the market softens.
Eastside
The median price of a single-family home on the Eastside was up nearly 10 percent from the same time last year to $935,000. Home prices have declined each month from the all-time high of $977,759 set in June. Inventory increased 73 percent over last August. With supply soaring and home prices moderating, sellers need to work with their broker to price their home to meet the current market conditions. A year ago 47 percent of the homes on the Eastside sold for over list price. This August that number was down to 29 percent.
King County
King County experienced yet another flood of inventory with the number of homes for sale jumping 65 percent over the previous year. Despite the growth, the county has just 1.9 months of inventory and remains a seller-oriented market. The market has slowed but it remains fast-paced, with 62 percent of the properties here selling in fewer than 15 days. While home prices were up 3 percent from a year ago, the median price of $669,000 represented the third straight month of declines from the record-high of $726,275 reached in May.
Seattle
After leading the nation in home price growth for nearly two years, Seattle is finally cooling off. The median home price in August was $760,000, up just 4 percent from last year and down from the record $830,000 reached in May. Inventory soared in August, but the city still has just two months of supply, far short of the four to six months that is considered balanced. Bidding wars are becoming less common and price drops more common. Sellers must adjust their expectations to what appears to be a long waited moderating of the market.
Snohomish County
Mirroring the market slowdown in King County, Snohomish County also experienced a cooling off in August. The median price of a single-family home was $492,000, up 8 percent from a year ago but down from the record high of $511,000 two months prior. Inventory increased nearly 30 percent, but at just 1.6 months of supply the market remains very tight and sales are brisk. Sixty percent of homes here sold within 15 days.
This post originally appeared on the WindermereEastside.com Blog.