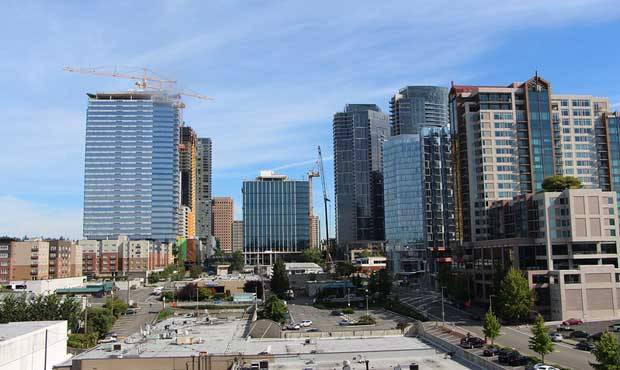 Facebook is continuing to add on to its presence in Bellevue, signing a deal to lease yet another building in the city's 36-acre Spring District development.
The lease will span 325,000 square feet of office space in Block 6 of the Spring District complex, adding on to a 338,000 square-foot lease in Block 16, and 200,000 square feet in Block 24.
Block 16 will finish construction and open up in 2020, while Block 24 is scheduled for 2021. By 2023, Facebook will be completely moved into its Spring District buildings.
Business Insider estimates that in total, the tech giant will have room for 20,000 employees between Bellevue and Seattle. This makes the Seattle area Facebook's second largest headquarters outside of its home base in Menlo Park, California.
According to Geekwire, Facebook has a combined 2.7 million square feet of office space in the Seattle area either planned, being constructed, or already occupied. That includes a pair of newly-constructed buildings in Seattle's South Lake Union neighborhood that opened in May and September respectively.
Facebook employs the third most tech employees of any company in the Seattle area, trailing only Amazon and Microsoft.
With light rail on the way to the Spring District as well, this all represents an infusion of commerce and transit for the Eastside, as it continues developing into major tech hub in the Puget Sound region.
Meanwhile, Amazon still plans to construct Bellevue's largest office tower yet. The 43-story building will be dubbed "Bellevue 600," located on the east half of the Bellevue Corporate Plaza. Amazon purchased the property in April for $650 million. Amazon has roughly seven spaces in Bellevue it either plans to move into or is already occupying.