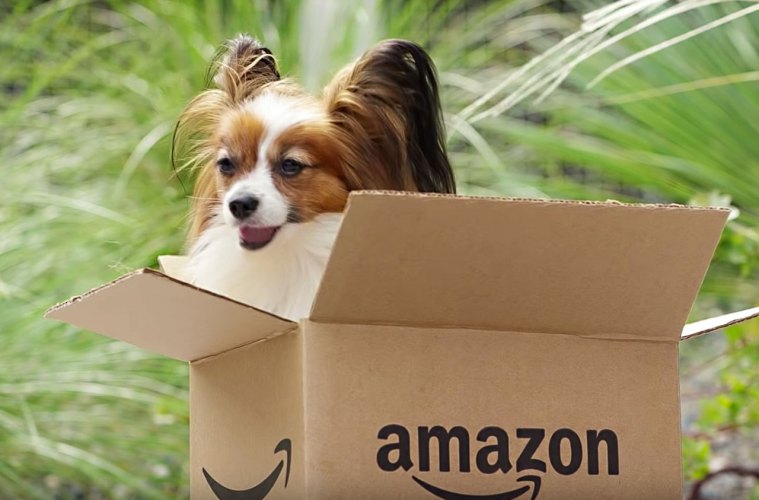 Of all the impacts posed by thousands of new Amazon employees migrating to the Eastside, Bellevue officials perhaps weren't expecting this — this could get ruff.
The Puget Sound Business Journal went through a series of emails among Bellevue city employees, and found that officials are now preparing for thousands of dogs that will likely come with their Amazon employee families. The company's Seattle headquarters allows many employees to bring their dogs to work, numbering up around 6,000 to 7,000 pets.
Amazon has made other accommodations for its four-legged coworkers. The front desk has a steady supply of dog treats. There is a doggy deck on the 17th floor of one of its buildings — it includes a fake fire hydrant. The company also keeps plenty of poop bags on hand, water fountains, and relief areas. Amazon has even opened an off-leash park in the Denny Triangle.
Amazon even knows the most common doggy names at its HQ — Lucy, Bella, and Charlie.
This all means city planners in Bellevue are now looking to the area around the 1 million square feet of office space that Amazon will eventually occupy. Where are all of these dogs going to … go?
Amazon's South Lake Union headquarters has a few parks and dog areas surrounding it. They are equipped with bushes and trash cans. One email from a Bellevue official expresses concern about the urban landscape around SLU, and how that issue may migrate to the Eastside.
"So … with Amazon coming, it is not just the residential buildings that need pet relief areas built into their developments," they write. "Office buildings are becoming just as susceptible to impacts from dogs — if not more."
About 45,000 employees are expected to move into the Bellevue office by 2022; more if the company expands even further in the city.