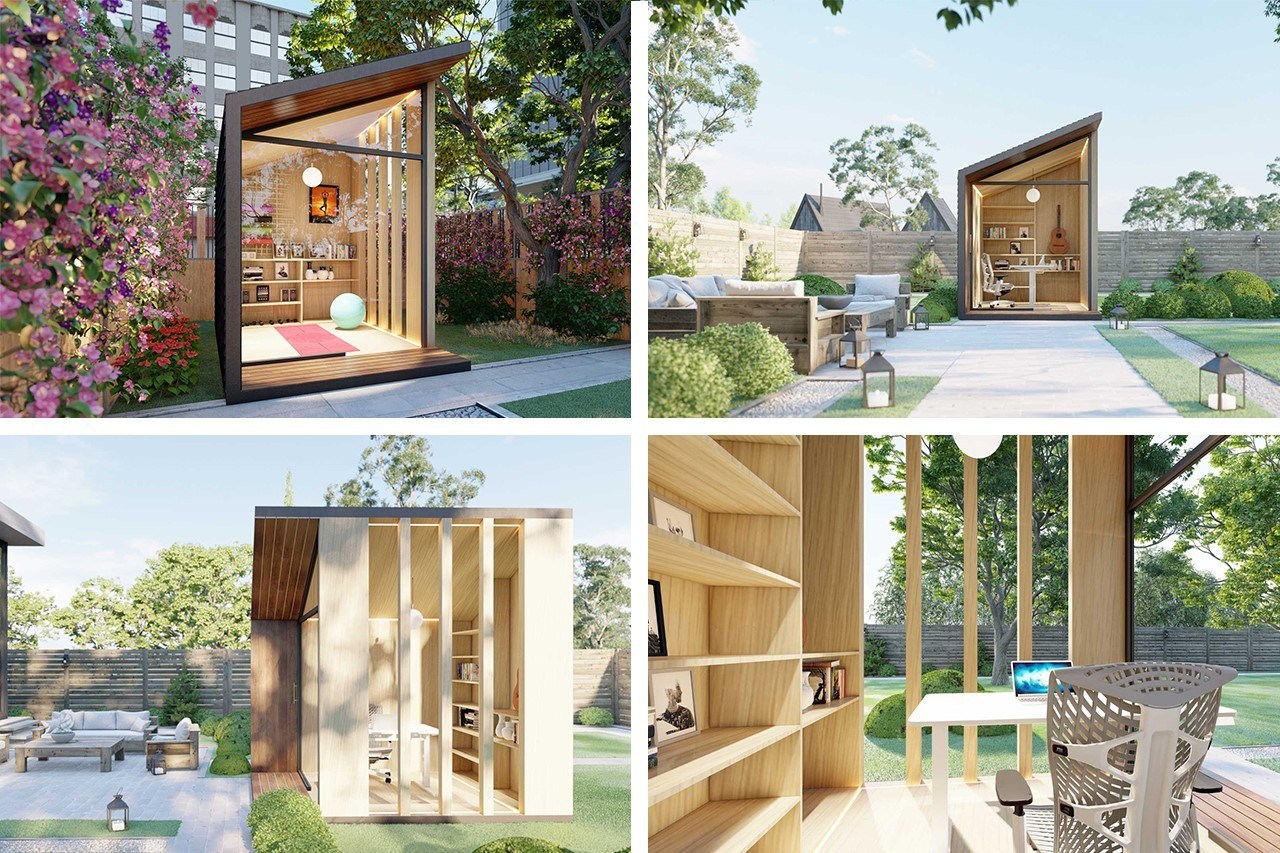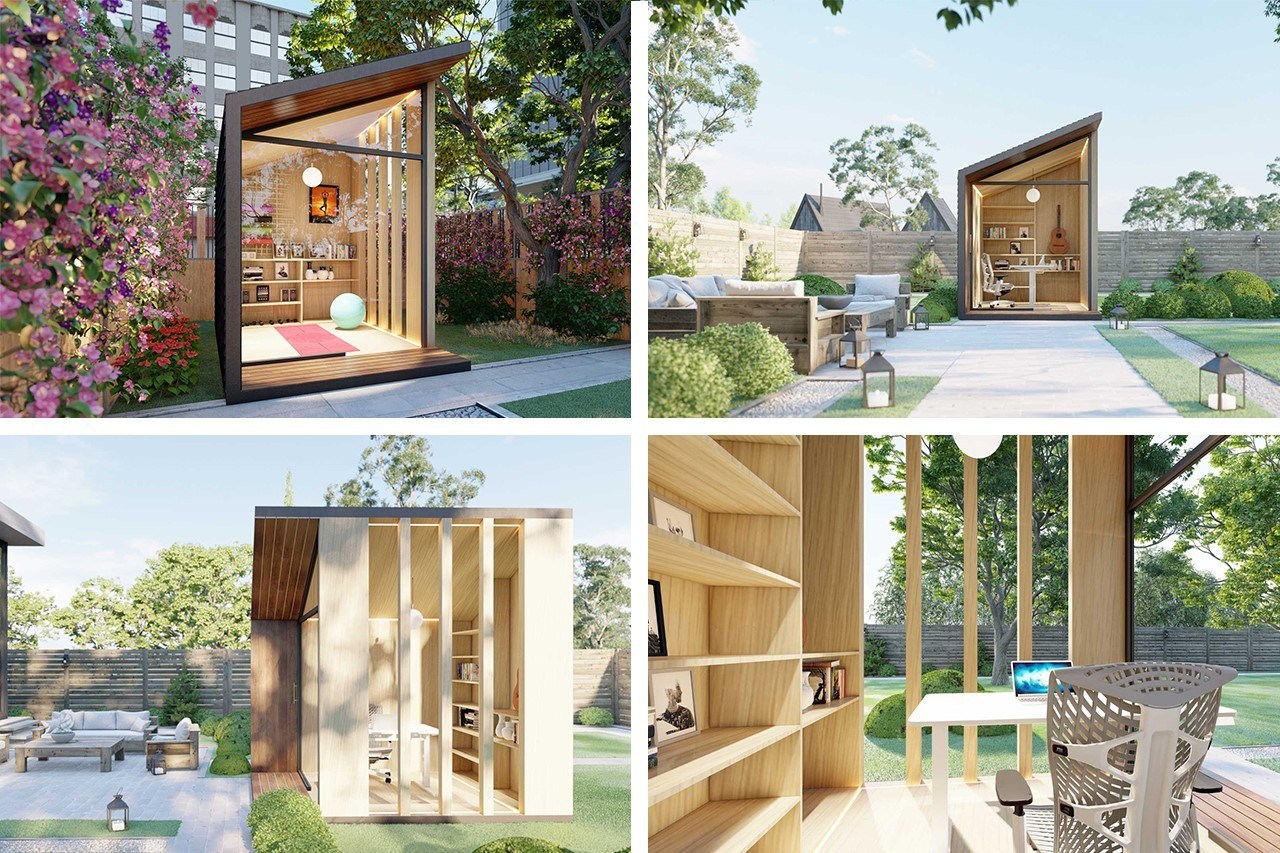 As the pandemic drags on, many of us are continuing to struggle while working from home in less than ideal conditions. Whether it's the lack of an actual desk, or the distractions of kids, pets or even the dishes you meant to do last night, it can be difficult to stay focused during your working hours.
Luckily, office space designer Autonomous has created the home office of your dreams — and they'll deliver it right to your door.
Comfortingly titled the "Zen Work Pod," this portable office space promises to create a calm, organized workspace free from distractions. Complete with a SmartDesk 2 – Home Office, a Kinn Chair and plenty of shelves, the Zen Work Pod is your office away from the office.
Floor-to-ceiling tempered glass walls, a high sloped ceiling and pre-installed lighting fixtures ensure that you'll have plenty of breathing room and space for your creativity to flow. But the Zen Work Pod is more than just a temporary solution. Built with sustainable wood, strong aluminum and tempered glass, the pod can handle almost any weather, no matter where you choose to place it.
Not only will Autonomous deliver just about anywhere in the U.S., they'll also install the Zen Work Pod for you at no extra charge. The pod's lightweight and innovative design requires no in-ground fixtures, meaning it can be installed on just about any flat surface — including concrete, grass, gravel or soil.
This minimalistic paradise can also function as more than a simple office space. The surprisingly versatile design makes the pod perfect for everything from a personal yoga studio or music room to a backyard bar or reading room.
Normally retailing around $14,900, early-bird subscribers can purchase the pod for as little as $5,400 — practically a steal.
So if you've got the working-from-home blues and a backyard begging for a new addition, the Zen Work Pod could be your ticket to a more tranquil workspace.
Check it out for yourself here.
---
This post originally appeared on GettheWReport.com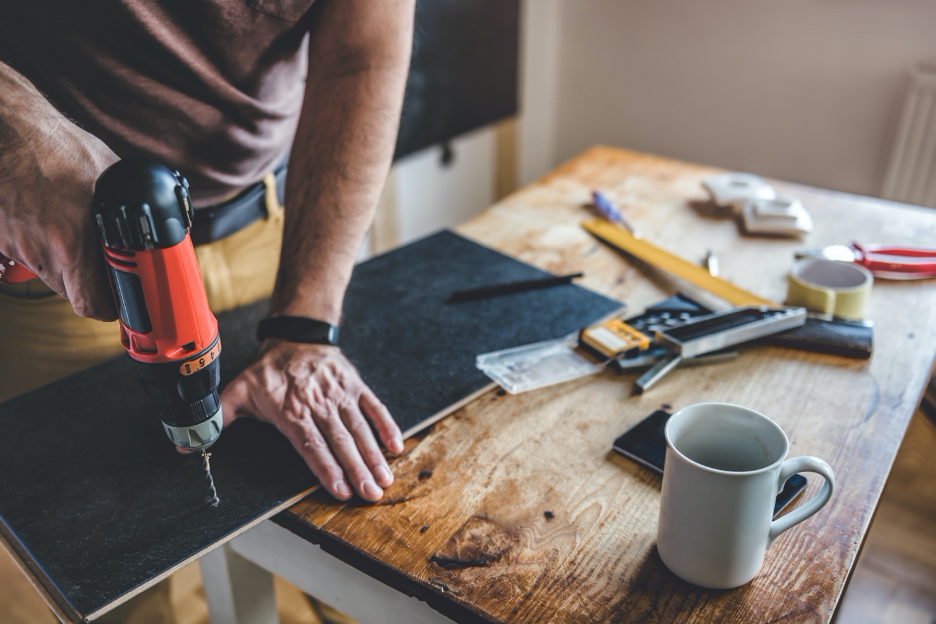 Image Source: Shutterstock
In recent months, homes have taken on additional roles as offices, schools, and places of entertainment as staying at home has become the norm. With the extra time spent inside and the additional wear and tear on your home, this is a perfect time for those Do-It-Yourself projects you've been wanting to get done.
Before getting out the power tools, take time to consider the projects you have in mind. Assess your budget to see if certain projects should be prioritized over others, or if you have the financial capacity for only one or two projects at this time. If you're questioning how the renovations will affect resale value, please feel free to reachout to me!
Here are a few ideas:
Landscaping and garden projects: the steppingstones of your home's DIY outdoor makeover.
A great first step is to start with your front yard—it's the first thing people see when approaching your home and upgrades to it will improve the curb appeal.
Start with the hardscaping projects—driveways, decks, fencing, walkways—before installing plants.
When it comes time to plant, add organic material to your soil such as peat moss, mushroom compost, or leaf mold for added health.
Add in different shapes and textures of plants to give your landscaping a varied, vibrant look.
Repainting a room: follow these steps to give any room a fresh look and feel.
The repainting process begins by moving all furniture out of the room. If you want to pile everything in the center and work around it, be sure to lay your drop cloths on the floor before doing so and cover your furniture to prevent damage.
Repair any damage to the walls and fill in cracks with putty. This is a good time to remove all electrical outlets and switch covers to get the walls completely flat.
Choose the appropriate brush or paint roller depending on the size of the surface area.
Once the walls are painted, remove your painter's tape and paint the trim.
Flooring projects: how to repair or add flooring that will have you walking through your house comfortably.
Wood floor damage: To remove surface scratches from wood floors, use steel wool or fine grit sandpaper and finish with a top coat of polyurethane. For deep scratches, use wood filler that closely matches your flooring in color, and apply a wood finish layer on top.
Vinyl floor damage: If your vinyl flooring has ripped up, apply a vinyl flooring adhesive and lay the ripped piece into place. For sections that are completely torn off, use a utility knife to cut a new piece of flooring and apply adhesive when matching the piece back into the floor.
New tile flooring: Before you start tiling, wash the floor with a commercial detergent to remove dirt and stains. If you are laying new tile over old tile, make sure the original layer is secure. Begin by laying out the pattern before making your tile cuts. Then you are ready to apply the mastic or mortar, and finally lay the tiles. Let the tile sit for at least a day before grouting the joints.
With so many people staying at home, DIY projects are at an all-time high. Doing projects like these yourself may not be easy, but it gives a greater sense of ownership, and can often save you money by not outsourcing the work. For additional help on these projects and to find new ones, check out YouTube's vast DIY resources.
---
This post originally appeared on Windermere.com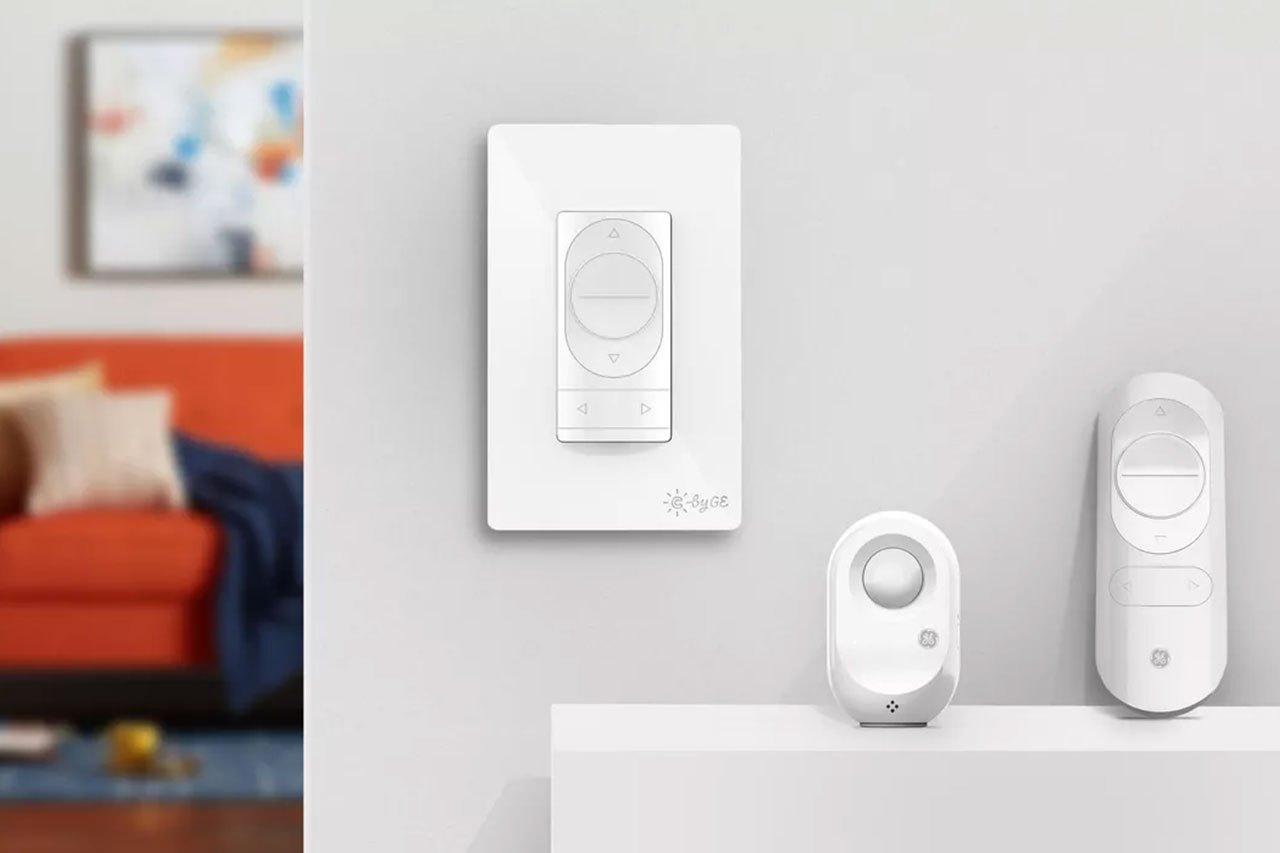 An international springboard for consumer tech, the CES conference this year did not disappoint, with plenty of new technologies, gadgets galore and even innovative food products (plant-based Impossible pork, anyone?).
A veritable smorgasbord of smart home tech was on full display for every space, from garages and walkways to under-sink cabinets and showerheads. Here are seven new smart home products that caught our attention:
KOHLER SMART SHOWERHEAD WITH SPEAKER
Kohler offers a range of high-tech shower speakers, from basic bluetooth to Amazon-Alexa-enabled. The luxurious showerhead option has a magnetic docking system that holds the speaker — crafted with Harmon Kardon audio tuned to cancel out water noise — right in the center.
BOSCH FRIDGE WITH FOOD RECOGNITION
We've all lost food containers to the depths of our refrigerators. While reducing food waste isn't the top goal for Bosch's Home Connect Fridge, it's inventory abilities can certainly help. In partnership with Chefling — a recipe planning app — this fridge keeps track of what you have on hand and can recommend recipes so nothing goes to waste.
LG ThinQ Washing Machine
Working to make your weekly washing a little easier (on you and your water bill), the ThinQ washing machine is equipped with AI that can sense the type of fabric and automatically determine the best cycle for your clothing. As an added bonus, if you have the compatible dryer, the machines can communicate and share the optimal drying settings too.
HUB FREE SMART SWITCHES (THAT DON'T NEED A NEUTRAL WIRE)
GE Lighting is swinging for the fences with it's smart home lighting lineup — from color-changing bulbs to motion-sensing switches. It's latest offering includes three-wire and hub-free switches that are available in 5 different designs, are well-priced, include dimming and motion-sensing functionalities. Most impressively, only need three wires to connect (line, load, and ground), making them an excellent option for older homes.
BALLIE ROLLING BUTLER
Unlike Google Assistant or Amazon Alexa, this AI assistant from Samsung is on the move. It can navigate your home and interact with you and other smart home devices. Like a rolling butler, it can do everything from dim lights to active your Roomba. Outfitted with a camera, Ballie (and you) can keep eyes on what goes on around the house.
---
This post originally appeared on GettheWReport.com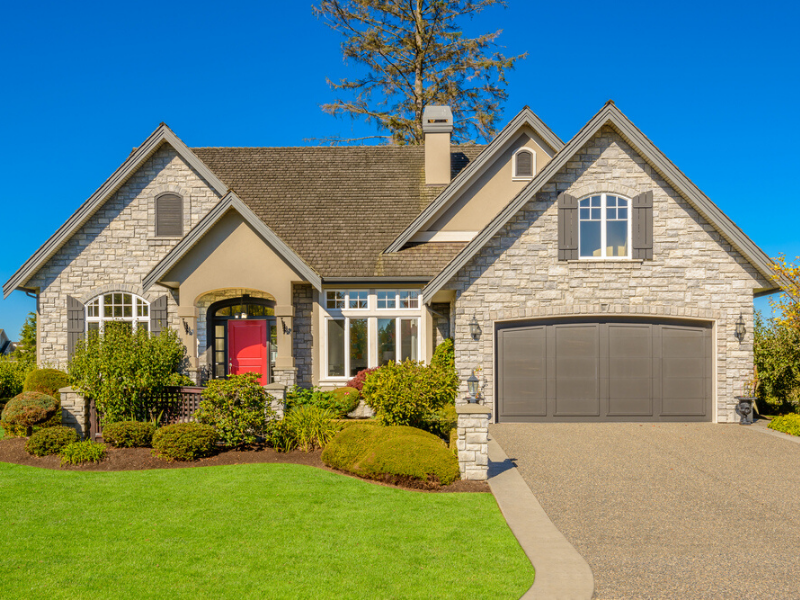 Image Source: karamysh on Shutterstock
---
What's the best remodeling project for your home? The answer, in part, depends on where you live. Every year, Remodeling Magazine evaluates which projects bring the most return at resale in different markets around the country in their "Cost vs. Value" report.  For the purposes of this blog, we are focusing on the Pacific states (WA, OR, CA, AL) and the Mountain states (MT, ID, UT, CO, NV).
According to Remodeling Magazine, these are the six top projects in those two regions that currently have the best return on your investment when it comes time to sell. To see the full report, click here.
Garage Door Replacement
The project with the most return from Washington State to Nevada? A new garage door.
In the Pacific States, replacing your garage door will cost an average $3,785, but will increase your resale value by $4,686, recouping 123.8 percent of what you paid for it. Homes in the Mountain States will also benefit from a garage door replacement, recouping 98.6 percent of their costs.
Due to its size, a garage door can have a big impact on a home's curb appeal.  But adding to your home's aesthetic is only one advantage; the warranty that comes with the new garage door is also a selling point for potential buyers who can trust that they likely won't have to deal with any maintenance issues in the near term.
Manufactured Stone Veneer
As long as the new stone veneer is consistent with your neighborhood's overall look, this siding is the second-best project across the Pacific and Mountain states.
Stone veneer can replace your home's existing siding, adding a fresh, modern look that conjures a cozy vibe all the way from the street, before buyers ever step foot inside. Along the West Coast, it can recoup 110.4 percent of the cost when you sell, and Mountain states will recoup 96.5 percent of the cost.
Wood Deck Addition
While building a deck might seem like a big undertaking, it's actually a pretty cost-effective way to positively impact your home's resale value. Pacific states can expect to pay around $15,000 and Mountain states just above $13,000, but they'll see 87.8 percent and 74.3 percent recouped respectively when they sell.
Adding a deck extends the living space of your home and provides even more area for entertaining, relaxing, and enjoying the outdoors.  Whether you choose a natural wood deck or a low-maintenance composite deck, you can pick from a variety of styles based on the lay of your land and the areas of your backyard you wish to highlight.
Minor Kitchen Remodel
No need to move walls or appliances around, a minor kitchen remodel will do the trick to recoup 87.1 percent of the cost in the Pacific states, and 80.3 percent in the Mountain states.
An outdated kitchen can go from drab to fab and become a focal point with a fresh palette. Replace the cabinet doors with new shaker-style wood panels and metal or metal-looking hardware. Switch out the old counter tops with laminate that matches the new look. Think about adding a resilient flooring option, then finish the project with a fresh coat of paint to the walls, trim, and ceiling.
Grand Entrance
Looking to improve your curb appeal and create an entrance that guests and homebuyers won't soon forget? Add a fiberglass grand entrance. This project involves replacing a standard-sized front door with a larger opening with dual sidelights (glass panels). Typically costing around $8,000, Pacific states will see 85.1 percent of that recouped in the sale, and Mountain states will see 71 percent.
Siding Replacement
Depending on the size of your home, replacing the siding can be an expensive undertaking. However, it's a project that comes with high returns. For Mountain states, sellers can expect 75.4 percent of the costs recouped, and Pacific sellers will see 84.3 percent.
Not only is siding one of the first things a buyer sees, but it also serves as an indicator of the overall health of the home. Broken or damaged siding could mean that there are other problems with the home, such as pests and rot. Replacing old siding is a cost-effective way to boost your home's curb appeal and ensure buyers are going to walk through your front door.
---
This post originally appeared on the Windermere.com Blog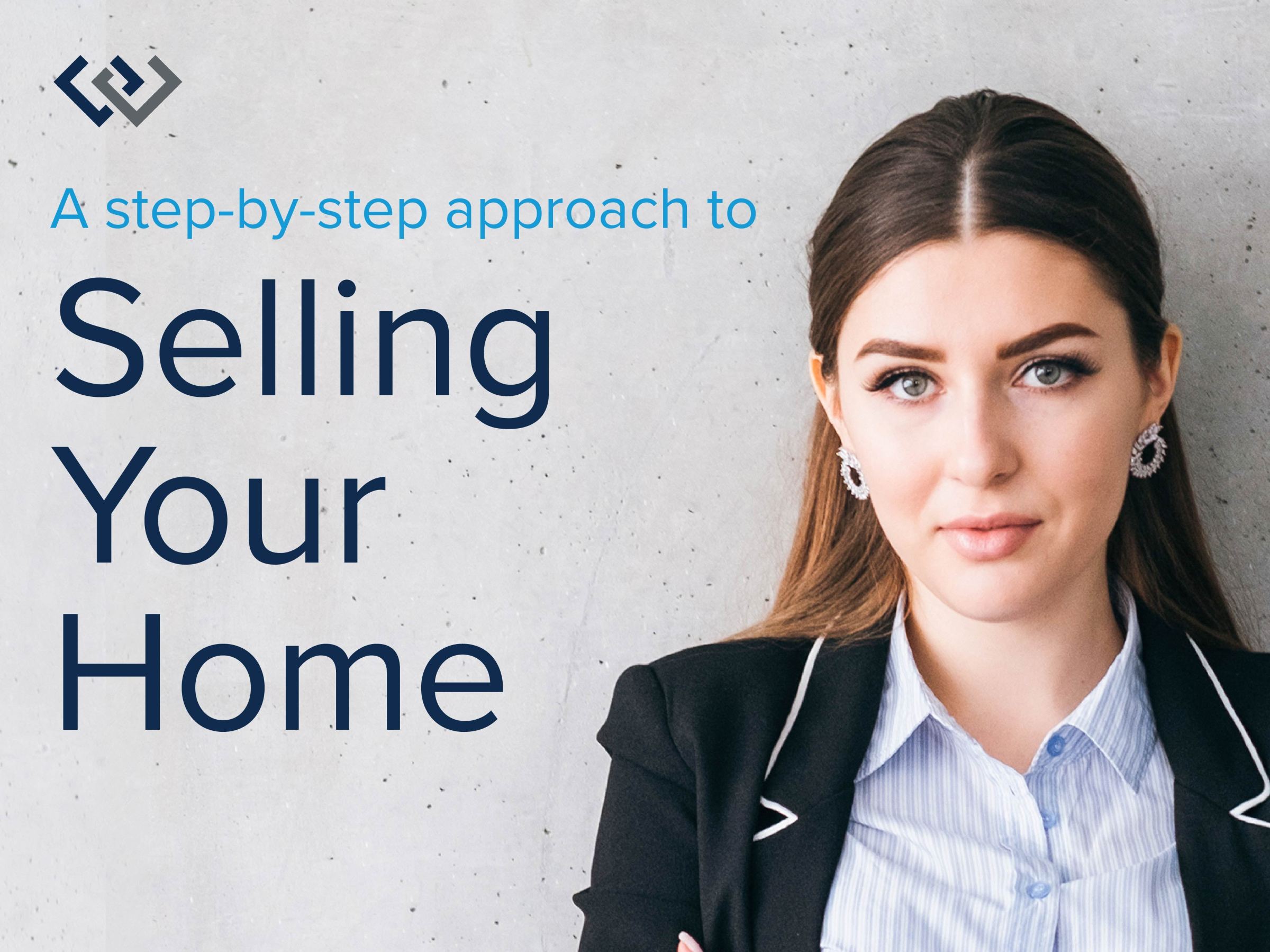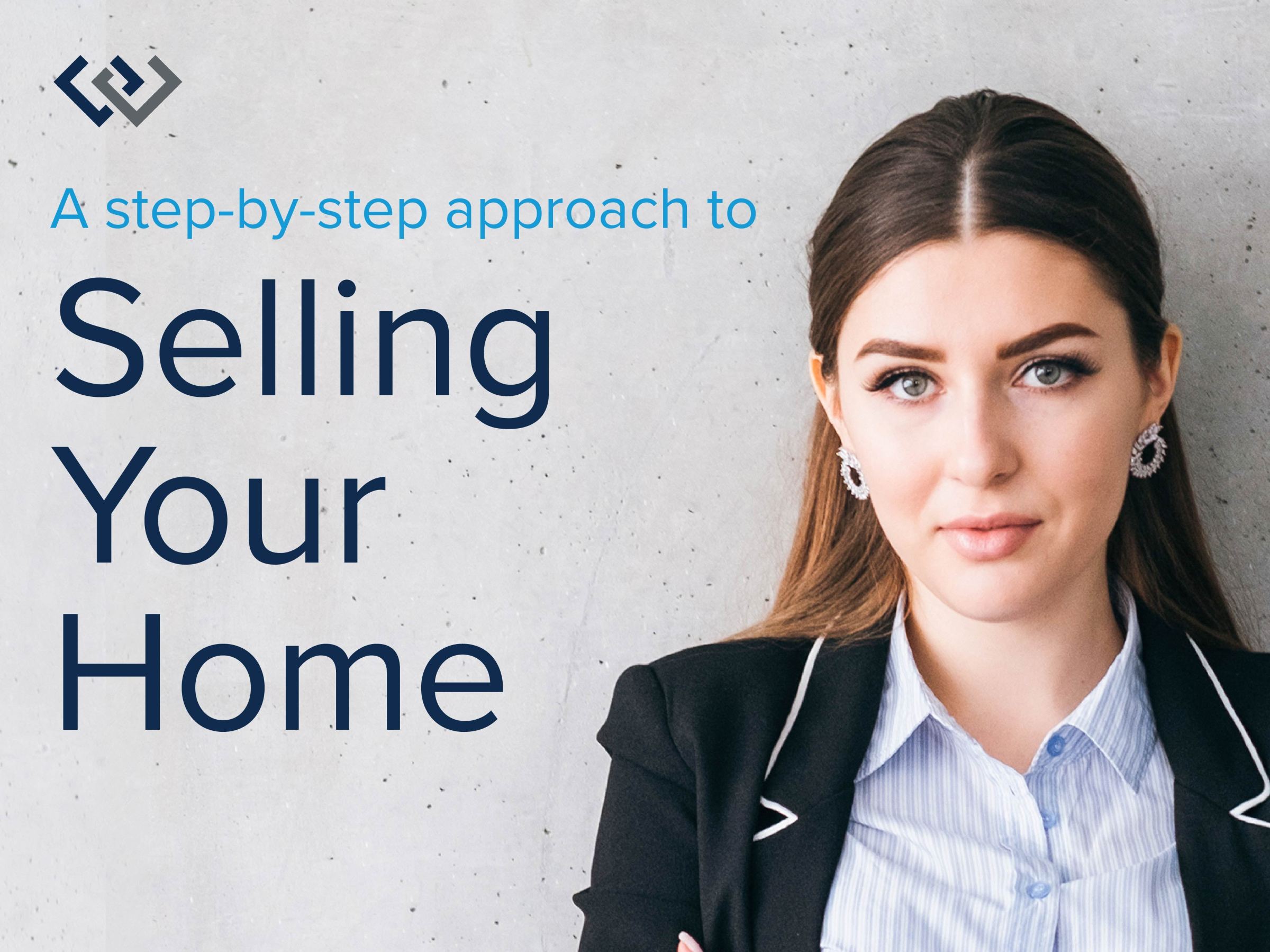 Whether you're starting a family, moving for your job, getting ready to retire or embarking on a new chapter in your life, when your home no longer suits your current situation, it's time to think about selling it. Although this can be a bit complicated, with the help of your agent, you can minimize the hassles, get the best possible price, and shorten the distance between "For Sale" and "Sold".
Price it right
If you want to get the best possible price for your home and minimize the time it stays on market, you need to price it correctly from the beginning. Your agent can give you a clear picture of your particular market and can provide you with a comparative market analysis (CMA). A CMA contains detailed information on comparable homes in your area, including square footage, date built, number of bedrooms, lot size and more. It lists pending sales and houses sold in your area in the past six months, along with their actual sale prices.
By comparing your home to similar homes in your neighborhood and reviewing their list prices and actual selling prices, your agent can help you arrive at a fact-based assessment of your home's market price.
Prepping your house for sale
You want to make a positive first impression when you list your home for sale. Here are some tips on how to enhance your home's best features:
Work on your curb appeal
Some great things to improve your home's curbe appeal are to get rid of moss on your roof, power wash your front walk, porch, deck and patio. Clean up the garden and mow the lawn, trim the hedges, weed the flowerbeds and add spots of color with container plants. Clean all the windows inside and out and repair them if they don't open and close easily.
Refresh, repair and repaint
This goes for interiors and exteriors. If you see peeling paint, add a fresh coat. If it isn't already, consider painting rooms a neutral shade of white or grey. It's also a good idea to make necessary repairs as you don't want to turn off a buyer with a dripping faucet, a broken doorbell, a clogged downspout or a cracked windowpane.
Deep-clean, from floor to ceiling
Clean rugs, drapes and blinds, and steam-clean carpeting. Get rid of any stains or odors. Make sure kitchen appliances, cupboards and counters are spotless and that bathrooms shine.
Declutter and depersonalize
Clean, light-filled, expansive rooms sell houses. So be sure to downsize clutter everywhere in your home, including cupboards, closets and counters. You might also consider storing some furniture or personal items to make rooms look more spacious. Take advantage of views and natural light by keeping drapes and blinds open.
Show your house
After you've taken care of all the repairs and cleaning tasks outlined above, your home is ready for its close-up: an open house. It's actually best for you and your family to leave when potential buyers are present so they can ask your agent questions. But before you go, you might want to:
Take your pets with you
Open the shades and turn on the lights
Light a fire in the gas fireplace
Bake cookies or use candles and plug-in's
Keep money, valuables and prescription drugs out of sight
Be flexible in negotiating
If you get offers below your asking price, there are a number of strategies you can try in your counteroffer. You could ask for full price and throw in major appliances that were not originally included in the asking price, offer to pay some of the buyer's fees, or pay for the inspection. You could also counter with a lower price and not include the appliances. If you receive multiple offers, you can simply make a full-price counter.
Your agent can suggest other strategies as well and help you negotiate the final price.
If your house doesn't sell or you've received only lowball offers, ask your agent to find out what these prospective buyers are saying about your house. It might reveal something you can consider changing to make your house more appealing in the future or switch up the marketing strategy a bit to better manage expectations.
Breeze through your inspection
When a buyer makes an offer on your home, it's usually contingent on a professional inspection. A standard inspection includes heating and cooling, interior plumbing and electrical systems; the roof, attic and visible insulation; walls, ceilings, floors, windows and doors; and the foundation, basement and visible structure. The inspector will be looking for cracks in cement walls, water stains and wood rot.
You can always opt for having an inspection done prior to putting your house on the market, so you can address any potential problems in advance. Your agent can give you several recommendations for qualified inspectors in your area.
Close with confidence
Whether this is your first time or your tenth, your agent can help guide you though the complex process of selling a home. Moreover, he or she can answer any questions you may have about legal documents, settlement costs and the status of your sale.
Your agent's expertise, resources and extensive network also work for you when you're buying your next house. Even if you're moving out of the area, your agent can refer you to a professional agent in your new community.
This post originally appeared on the Windermere.com blog.