Social Links Widget
Click here to edit the Social Media Links settings. This text will not be visible on the front end.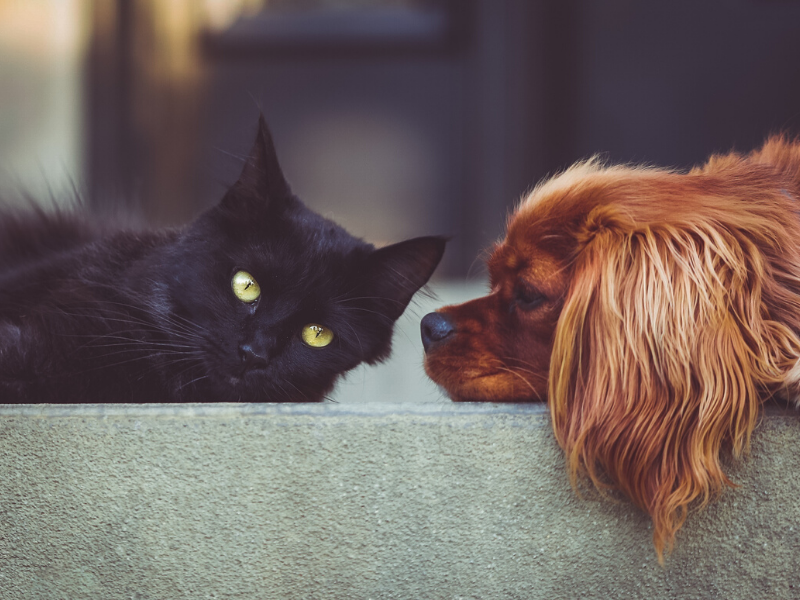 Image source: Canva
For many of us, pets play a central role in our home life, so taking into account what is best for them when buying a home is important for both their happiness and that of your entire household.
Your neighborhood
When looking for homes that are well suited to both you and your furry companion, consider the area surrounding the home. If your pet is an indoor/outdoor animal, it's important to examine the hustle and bustle of the neighborhood. If your pet spends time outside, a busy neighborhood could be dangerous, and depending on the level of traffic, he or she may need to be on a leash at all times.
How conducive is the neighborhood for taking your pet on walks? If you frequently walk your pet, look for neighborhoods with sidewalks. If your pet enjoys being off-leash, consider prioritizing homes with green belts, parks, trails, or designated off-leash areas nearby. It's also a good idea to identify where the local emergency pet centers and veterinarian clinics are to insure there is sufficient medical care for your pet in proximity to where you live.
Your House
Size: Is the house big enough? Depending on the type of pet, or breed of animal, space may be the most important factor in picking a pet-friendly home. If you are moving into a bigger space than you were in previously, understand your pet will likely take to the additional room differently. On the flip side, if you are downsizing, be mindful of how it might impact your pet.
Yard: If you have a pet that spends time outside, it's important to pay particular attention to the yard. Is it large enough? Does it have a secure fence? Is there easy access between the home and the yard?
Flooring: Pet-friendly flooring can be tough. Surfaces that can be repaired or refinished when scratched are typically the best options for homes with pets. Sealing additional layers will build up the resistance to damage from paws, claws, and general pet wear and tear.
Carpet: Cats are notorious for clawing and scratching at carpet, and dogs are infamous for bringing the outdoors in with them. Consider carpeting of a lesser quality in the area where your pets spend most of the time, or search for carpets that are stain resistant and easy to clean.
Stairs: Older pets and multileveled homes are at odds. Consider the age of your pet and how active you expect them to be so that you don't find yourself in a position where you're having to carry your pet between floors.
HOA?
When looking at a home, ask whether or not it is a part of a Homeowners Association and what restrictions may apply to the property. For instance, certain HOA developments limit the number and/or type of pets per household.
Most pet owners take the needs of their pets seriously. In fact, in a recent Realtor.com survey, 75 percent of the respondents said they would not accept an otherwise perfect home if it didn't meet the needs of their pet. When it comes down to it, prioritizing your pet when buying a home not only insures your pet's well-being, but that of your household, as well.
---
This post originally appeared on Windermere.com Blog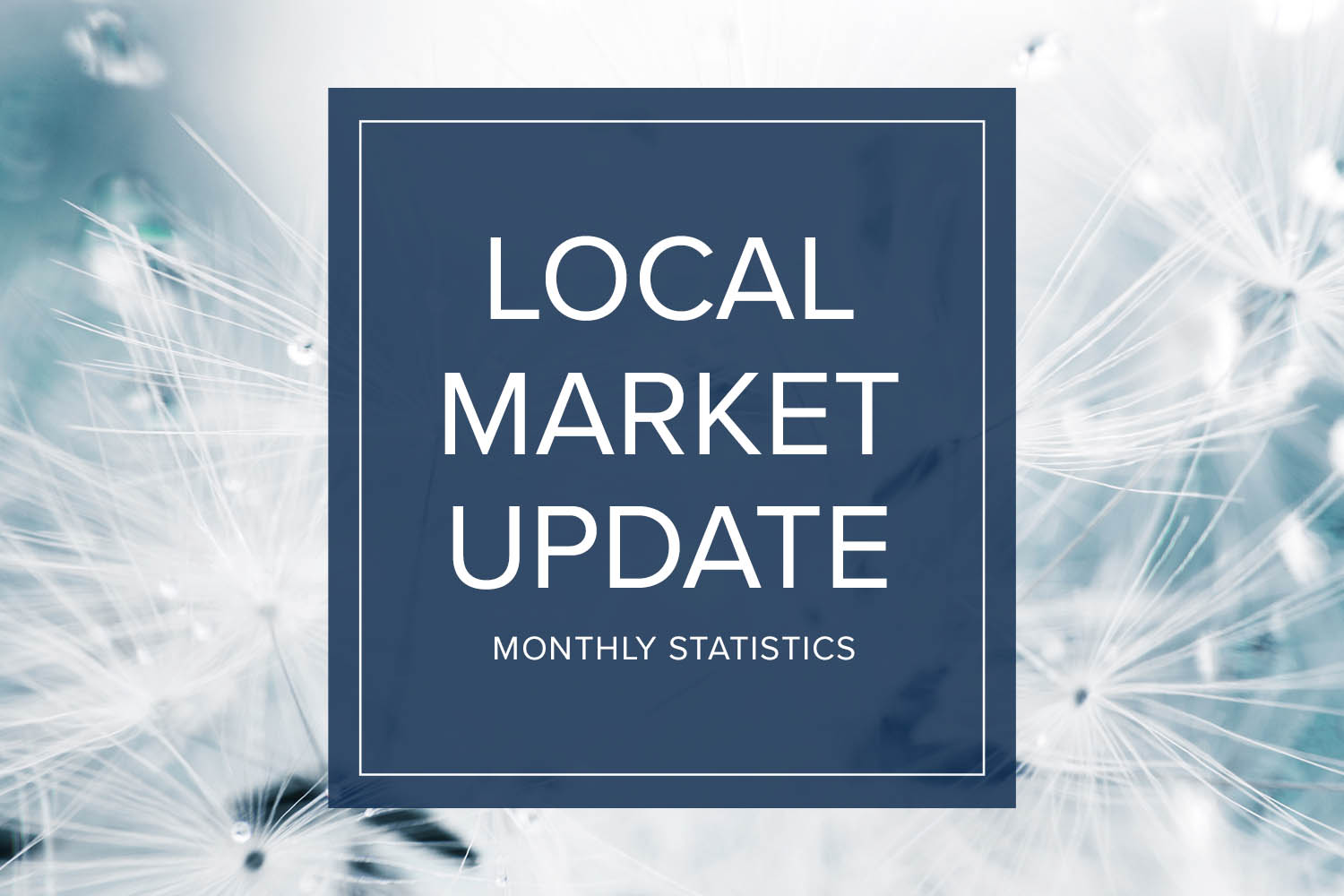 Windermere is focused on keeping our clients and our community safe and connected. We're all in this together. Since the early days of COVID-19, our philosophy has been "Go slow and do no harm." While real estate has been deemed an "essential" business, we have adopted guidelines that prioritize everyone's safety and wellness.
Like everything else in our world, real estate is not business as usual. While market statistics certainly aren't our focus at this time, we've opted to include our usual monthly report for those who may be interested. A few key points:
The monthly statistics are based on closed sales. Since closing generally takes 30 days, the statistics for March are mostly reflective of contracts signed in February, a time period largely untouched by COVID-19. The market is different today.
We expect that inventory and sales will decline in April and May as a result of the governor's Stay Home order.
Despite the effects of COVID-19, the market in March was hot through mid-month. It remains to be seen if that indicates the strong market will return once the Stay Home order is lifted, or if economic changes will soften demand.
Every Monday Windermere Chief Economist Matthew Gardner provides an update regarding the impact of COVID-19 on the US economy and housing market. You can get Matthew's latest update here.
Stay healthy and be safe. We'll get through this together.
EASTSIDE
KING COUNTY
SEATTLE
SNOHOMISH COUNTY
VIEW FULL SNOHOMISH COUNTY REPORT
---
This post originally appeared on GetTheWReport.com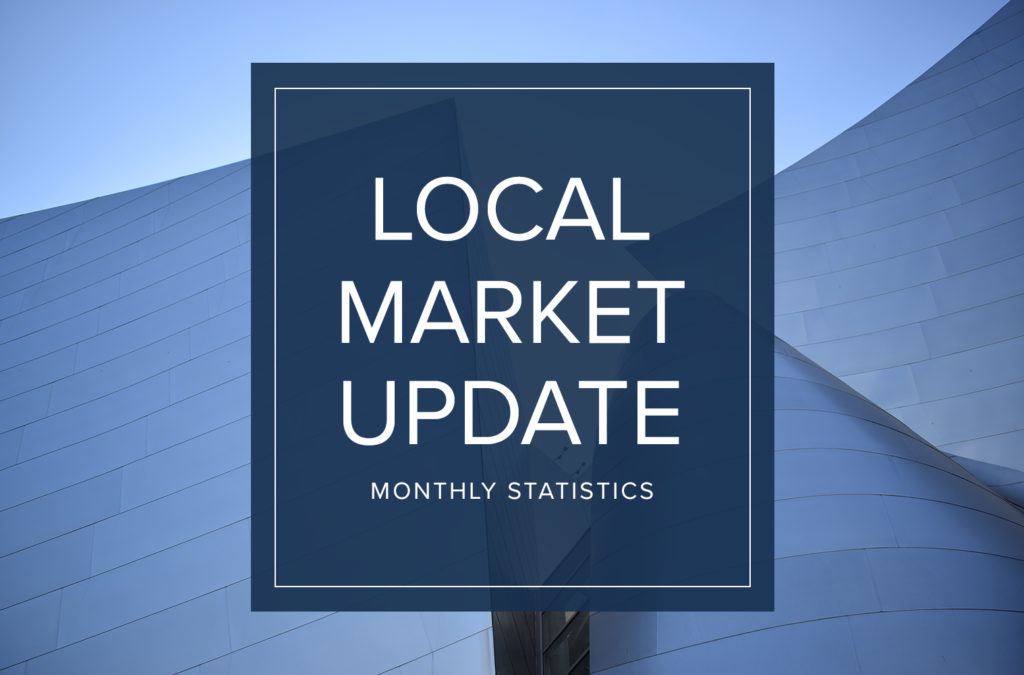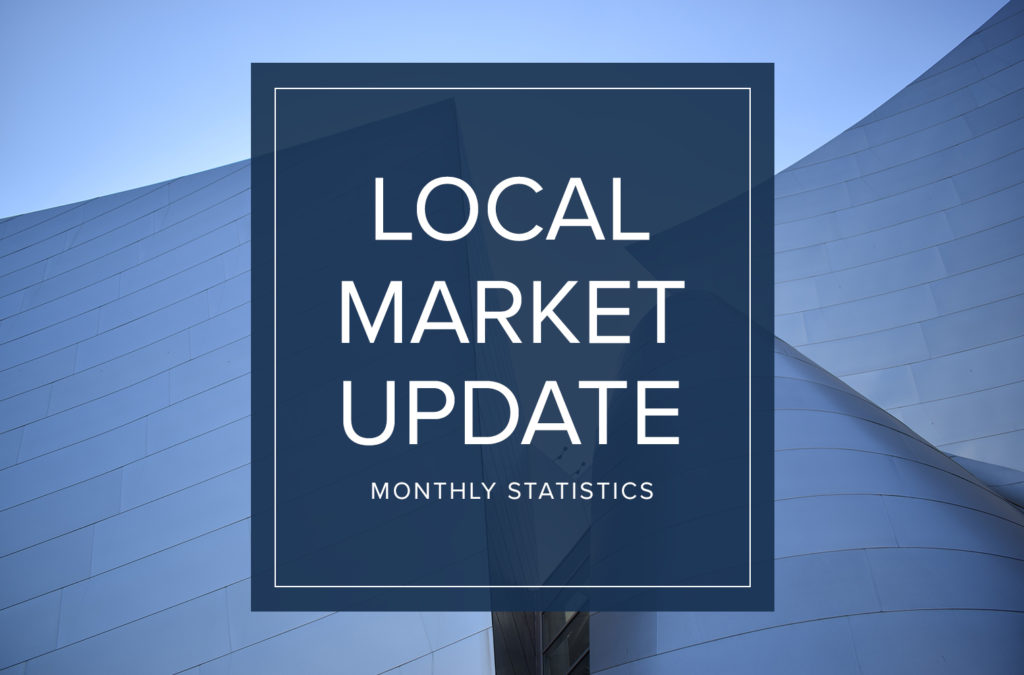 The novel coronavirus (COVID-19) has not yet dampened demand in the housing market. Traffic at open houses remains heavy. Buyers who had waited last year for a drop in prices have now seen several months of home prices increases. With demand far outstripping supply and record low interest rates, the market heading into spring looks hotter than ever.
EASTSIDE
Buyers that may have been in wait-and-see mode at the end of 2019 jumped off the fence in February. Pending sales (offers accepted but not yet closed) jumped 27%, snapping up already-tight inventory. 55% of homes on the market sold in 15 days or less. The median home price jumped 9% over a year ago to $985,000, an increase of $58,000 from the prior month. Development on the Eastside continues to surge and includes the recent groundbreaking for a 600-foot tower in Bellevue and a proposed 11-acre mixed-use project.
KING COUNTY
The tight housing market here got even tighter. There were 40% fewer homes on the market in King County in February than there were in January. The median home price rose 3% over the prior year to $675,000, up from $630,525 in January. With mortgage rates and the local unemployment rate both hitting record lows, demand isn't likely to drop any time soon.
SEATTLE
With just six weeks of available inventory, competition for homes in Seattle remains fierce. Multiple offers were the norm, and 34% of homes purchased in February sold for over the listing price. The median price for a single-family home in February was $730,500, unchanged from a year ago and up from $719,950 in January.
SNOHOMISH COUNTY
The numbers in Snohomish County tell the story. There were 42% fewer listings in February than a year ago, and 42% more pending sales. With inventory at under a month of supply, there just aren't enough homes to meet demand. That scarcity translated into higher prices, with the median price of a single-family home rising 8% over a year ago to $515,000.
VIEW FULL SNOHOMISH COUNTY REPORT
---
This post originally appeared on GetTheWReport.com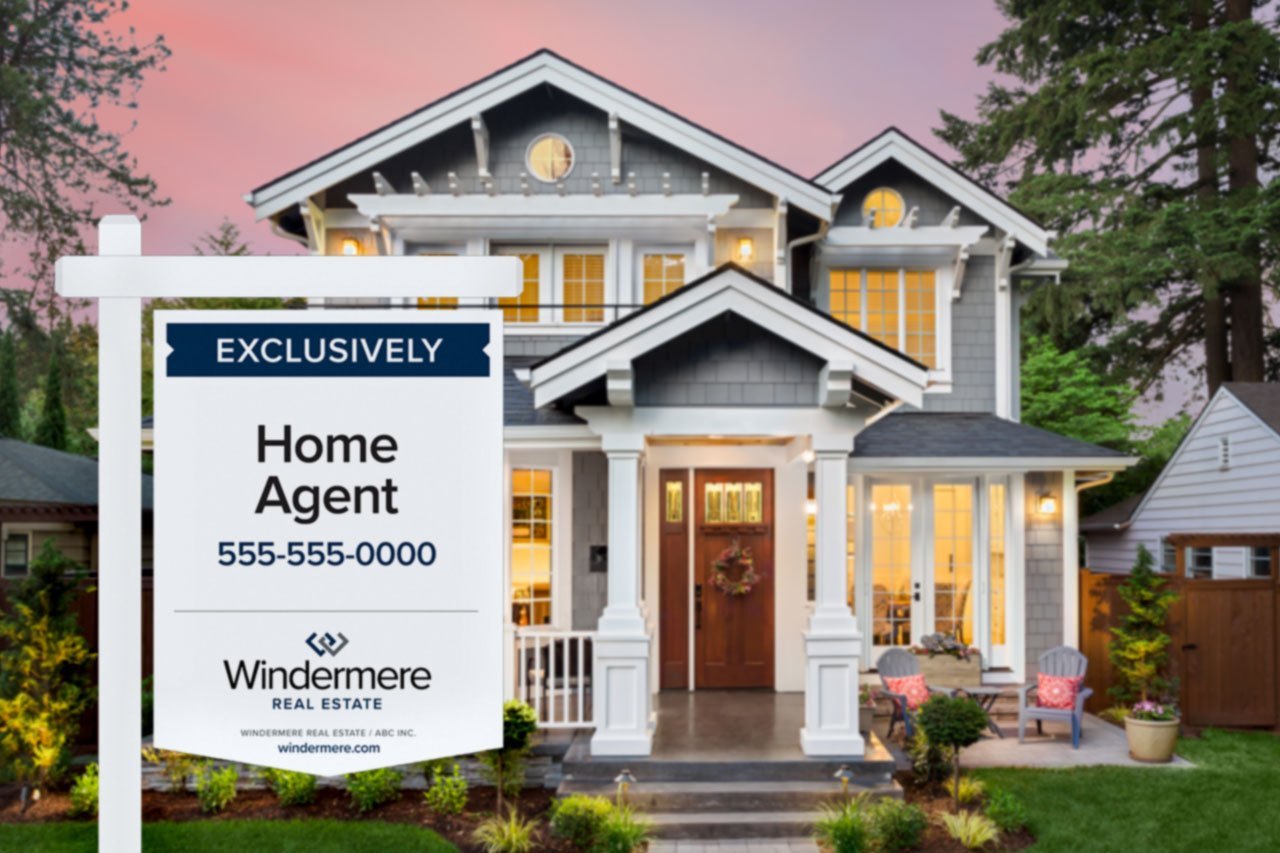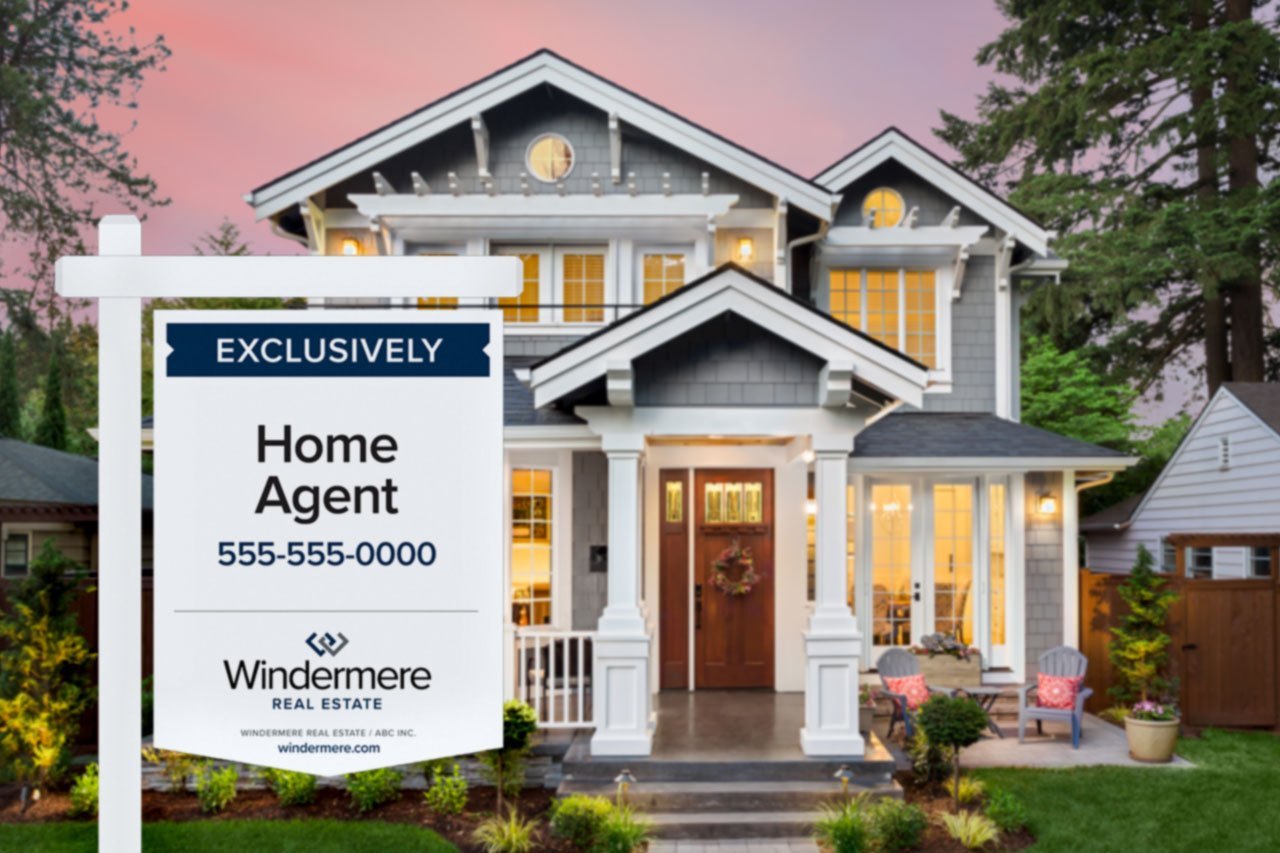 As the housing boom continued to roar across the country and home prices soared in 2019, median home sales profits and returns-on-investment (ROI) achieved record highs, according to an annual year-end report from ATTOM Data Solutions.
Western states and metropolitan areas, especially those on the coast, continue to reap the highest returns on home sales. (In the report, returns are expressed both as a dollar amount and as a percentage and are factored by analyzing the difference between the median sales price of homes and the median sales price of the previous sale of those same homes.) Seattle is comfortably situated in the top five of 220 metro areas surveyed nationwide with an average of 65.6% return on investment. Seattle sellers' ROI is nearly double the new nationwide average.
The other metros with the highest home seller ROIs are: San Jose, CA (82.8%), San Francisco, CA (72.8%), Merced, CA (63.2%) and Salem, OR (62.1%).
Nationally, raw profits and ROI have improved for eight straight years. In 2019, the average home price gain and percent return on investment also reached a 13-year high. The average seller saw a home price gain of $65,500 on a typical sale, which represents a 34% return in investment compared to the original purchase price.
This rise in ROI may remain a trend locally as home prices continue to rise and the Puget Sound region is squeezed for inventory and the Seattle area remains a sellers' market.
Read more from ATTOM on 2019 market trends here.
---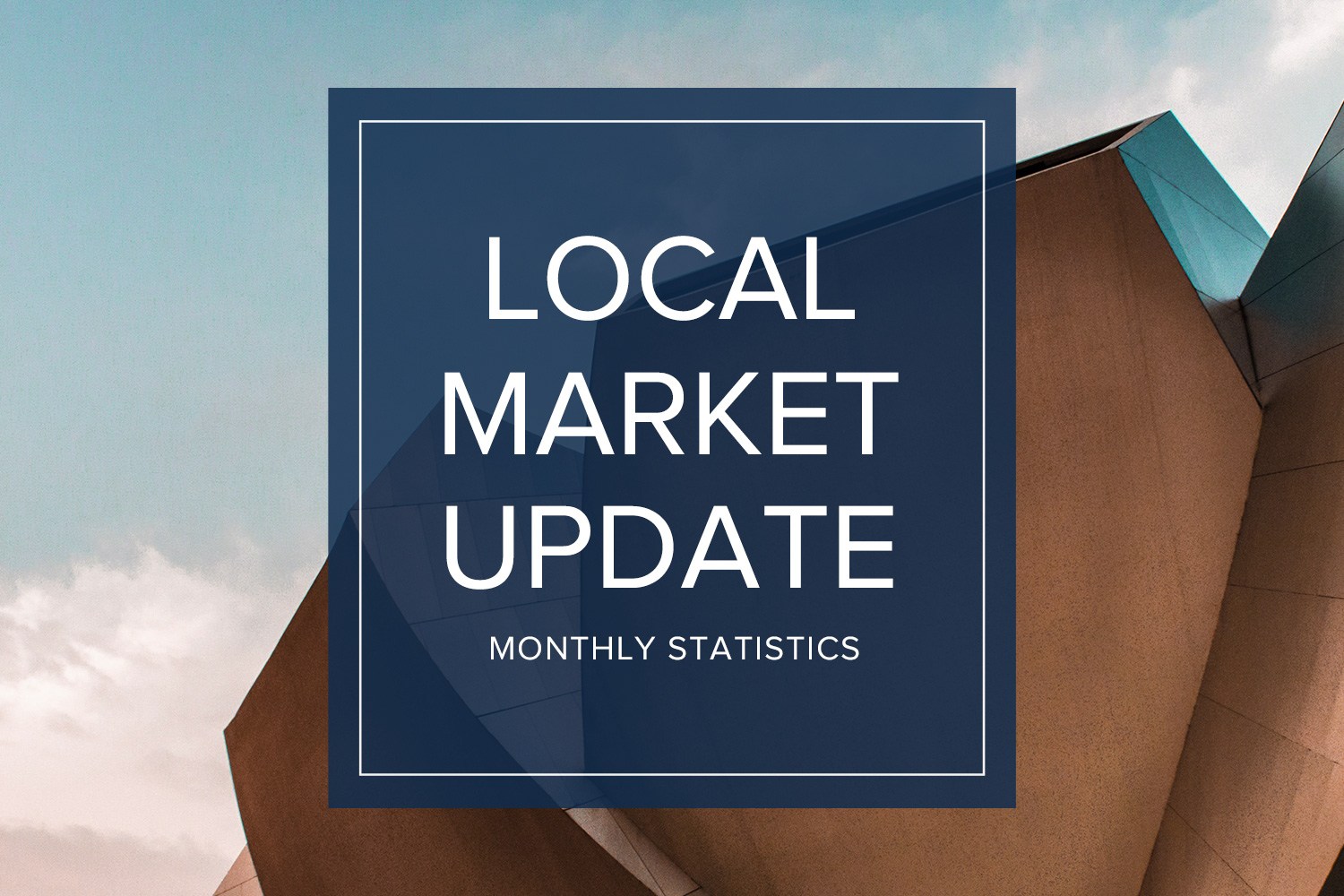 While fall usually brings a decrease in sales activity, the opposite was true in September. The number of listings on the market dropped by double digits and home sales rose. It is still a seller's market, however prices have stabilized. With interest rates near historic lows and employment levels at historic highs, the housing market is expected to stay strong throughout the fall and winter.
EASTSIDE
Long the most affluent area of King County, the Eastside continues to record the highest home prices in the region. The median price of a single-family home on the Eastside was $928,500 in September, an increase of 4% from a year ago and a decrease of less than 1% from August. The Eastside construction boom continues, indicating that developers remain confident in the strength of the local economy.
KING COUNTY
The number of homes on the market in King County fell by almost 20% in September when compared to a year ago. However, last fall saw an increase in inventory that was unusual for the time of year. The median price of a single-family home was $660,000, down just 1% from the same time last year. Cities in King County, outside of Seattle, all saw price increases. Sales were up 7% indicating no shortage of buyers.
SEATTLE
Prices remained relatively stable, with the median price of a single-family home in September dipping 3% over a year ago to $750,000. As tech companies continue to recruit top talent to the area, Seattle's population keeps booming and demand for housing remains high. While home sales traditionally dip in the fall, the city saw sales increase by 12% in September as compared to last year. Rising rents may push more buyers into the market.
SNOHOMISH COUNTY
Buyers continue to be drawn to Snohomish County thanks to a strong economy and housing costs that are considerably more affordable than King County. That influx of buyers is also driving up prices. The median price of a single-family home in September was $492,500, up from $484,995 the same time last year. At $167,500 less than the median price in King County, it's a relative bargain.
VIEW FULL SNOHOMISH COUNTY REPORT
---
This post originally appeared on GetTheWReport.com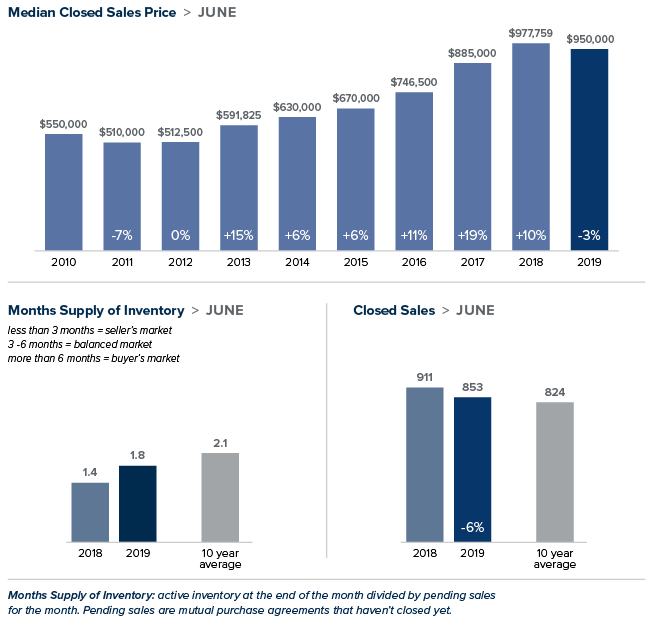 The market in our region appears to be moderating. Inventory is up, prices are relatively stable and homes are taking a bit longer to sell. However, with less than two months of available inventory, supply is still far short of demand. Steady buyer activity, low interest rates and a thriving economy are making for a strong summer in the housing market.
Eastside
The median price of a single-family home on the Eastside was $950,000 in June, down 3% from the same time last year and up $21,000 from May. Many buyers are looking to take advantage of the Eastside jobs boom with Amazon announcing plans to build a 43-story tower in Bellevue and Google expecting to reach 1 million square feet of office space in Kirkland.
King County
There was good news for buyers in June as a growing supply of homes helped boost inventory close to 2012 listing levels. The median price of a single-family home in King County was $695,000. That figure is a 3% drop from a year ago and virtually unchanged from May. 33% of homes sold above list price; another sign prices are moderating when compared to 52% of homes sold over list price this time last year.
Seattle
Home inventory in Seattle inched slightly higher in June. However, with less than two months of supply, the city is still a solid seller's market. Apple's plan to turn Seattle into a key engineering hub can only add to demand. The median price of a single-family home in Seattle was $781,000, down 4% from a year ago and nearly unchanged from May.
Snohomish County
After hovering around $500,000 since March, home prices in Snohomish County crept up in June. The median price of a single-family home was $515,500, as compared to $511,500 last June. Snohomish County continues to attract buyers priced out of the King County market, putting an additional strain on supply which stands a just 1.5 months of inventory.
This post originally appeared on the GetTheWreport.com.